Caterham Cars to Be Available in U.S.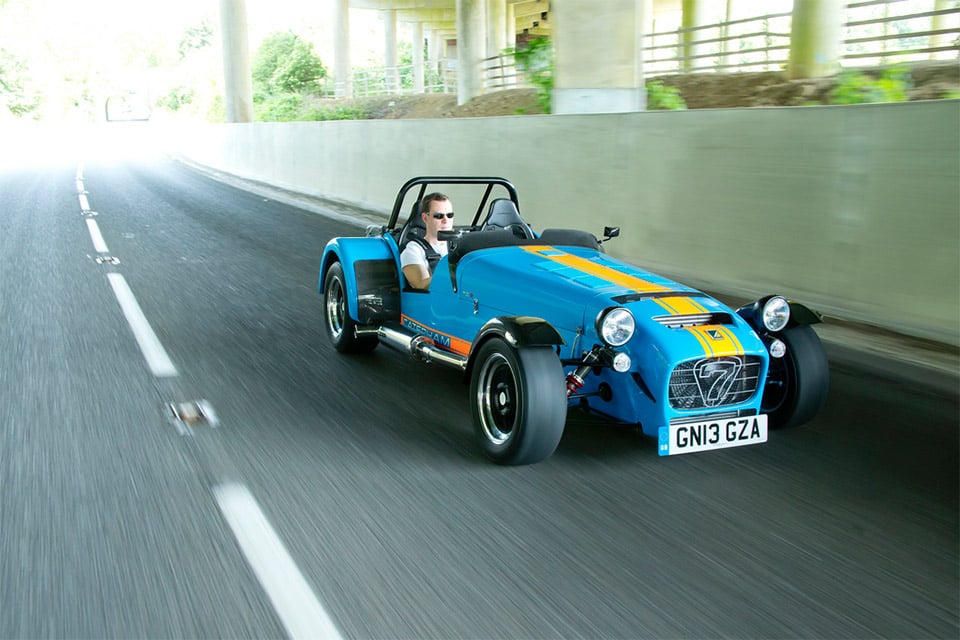 Caterham Cars, the UK builder of ultralight performance cars, is finally bringing their cars to America, courtesy of a partnership with Superperformance, an importer based in Irvine, California. Superformance will have available a stock range of Caterham's Seven line of open top roadsters, including the Seven 480 and the new Seven 620R.
The super quick Seven 620R will be the top-of-the-line car available in the U.S. The car achieves a 0-to-60 time of just 2.79 seconds with a 310 horsepower supercharged 2.0 liter engine under the hood. Superformance will have the Sevens shipped to the U.S. in part-built form and they will sold as rolling chassis through the company's nationwide dealer network.