Toyota's Fuel Cell Powered FCV to Go on Sale in 2015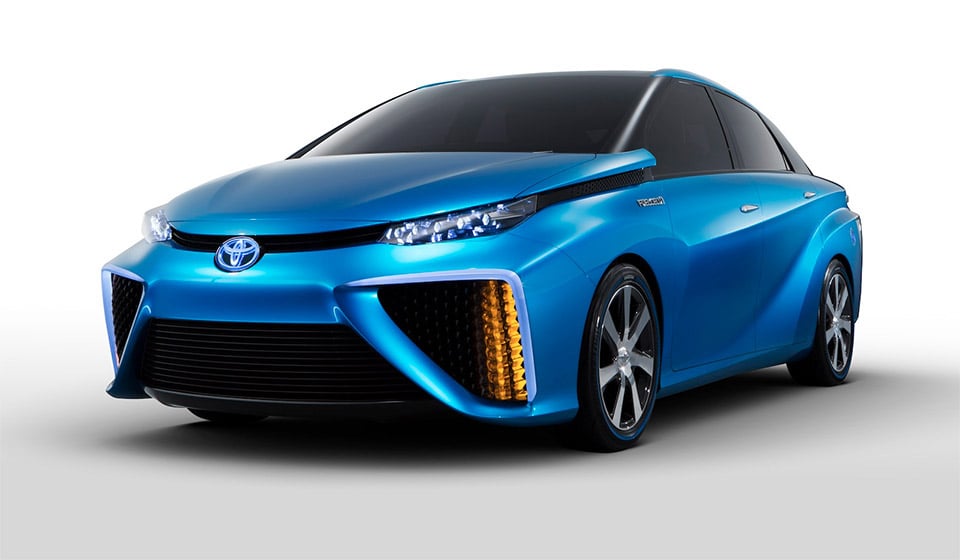 Toyota's FCV Concept was first unveiled at the 2013 Tokyo Motor Show and, with its electric, hydrogen fuel cell powered engine and a range of 310 miles, it looks like a great alternative energy vehicle. At the 2014 International Consumer Electronics Show, Toyota announced the four-door mid-size sedan will be available for purchase in the U.S. beginning next year.
During their CES press conference, Toyota emphasized the car's hydrogen fuel cell, which creates only "water and electricity and nothing more." For the last 20 years, Toyota has been researching fuel cell technologies and, since 2002, Toyota has been testing and developing a series of prototypes in North America. The FCV will initially be available only in California, where Toyota has partnered with the University of California Irvine's Advanced Power and Energy Program (APEP) to help map out potential locations for new hydrogen fueling stations.
Toyota didn't reveal details on when the car will be available or pricing, but the company it has "initial market plans" and will elaborate on those plans in the coming weeks.