Volkswagen's 2015 Golf R to Debut in Detroit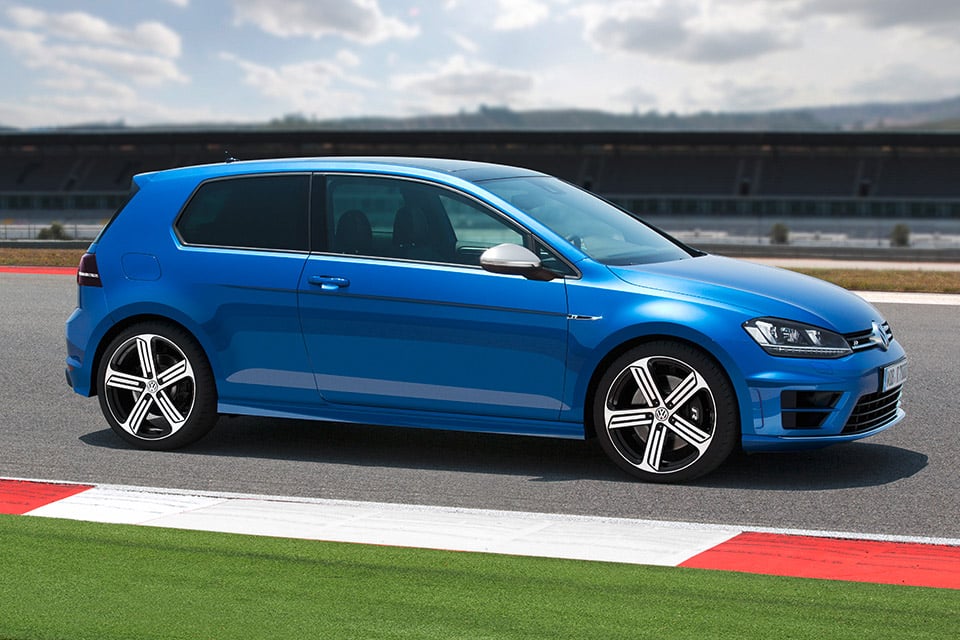 Volkswagen will be unveiling the latest Golf R at the North American International Auto Show in Detroit. With an estimated 290 horsepower, the Golf R is the most powerful Golf ever to be available in North America. Despite the boost in power, the Golf R will be more fuel efficient than its predecessor with a combined 33 mpg.
The new Golf R has a turbocharged TSI 2.0-liter four-cylinder engine under the hood with an estimated 290 hp at 5,500 rpm. 0-to-62 mph is reached in 5.3 seconds with the six-speed manual or 4.9 seconds with the dual-clutch automatic transmission. Like previous Golf Rs, the new model has 4MOTION permanent all-wheel drive, this time with the latest generation of the technology which is able to adjust more quickly to changing driving conditions. Inside, the vehicle will come with customized instruments along with VW's next-generation radio and radio/navigation systems that include a 5.8-inch screen.
The new Golf R will go on sale in the U.S. in the first quarter of 2015.