Volkswagen Beetle Dune Off-Road Concept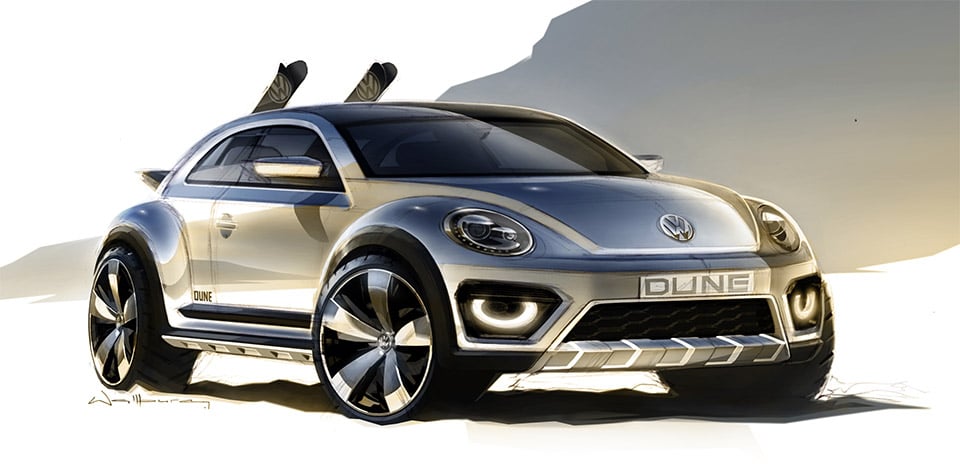 The Volkswagen Beetle continues to evolve and VW is still innovating decades after the "people's car" was first introduced. We've already seen the upcoming  Beetle GSR and Volkswagen has just announced the Beetle Dune Concept will be debuting at the 2014 North American International Auto Show in Detroit.
The Dune concept shows the potential for a new production version of the sportiest Beetle ever. VW has raised the body by two inches and the car is shown with a couple pairs of skis mounted to the roof. The Dune has the power train of a production R-line Beetle, with a 210hp turbocharged TSI engine and six-speed dual-clutch automatic transmission. The Dune also follows the R-line with a front-wheel drive system, which is surprising considering its "off road" styling.