LFA Code X to Compete at 24 Hours of Nürburgring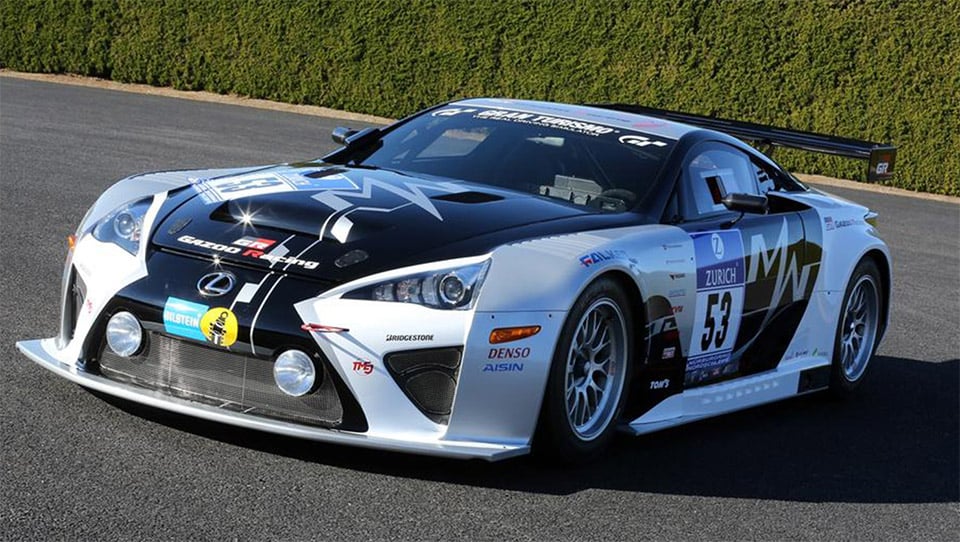 The Lexus LFA supercar is an astounding vehicle and Lexus is continuing on with its name by creating the LFA Code X which will be competing in the 24-hour race at Nürburgring beginning on June 19.
Revealed at the Tokyo Auto Salon, the LFA Code X bumps up the production LFA's already impressive 4.8 liter, 552 horsepower V10 to a displacement of 5.3 liters and the car has been set up specifically for the endurance race. With this and the Subaru WRX STI, this year's 24 hours at Nürburgring looks to be very interesting.