Volkswagen Passat BlueMotion Concept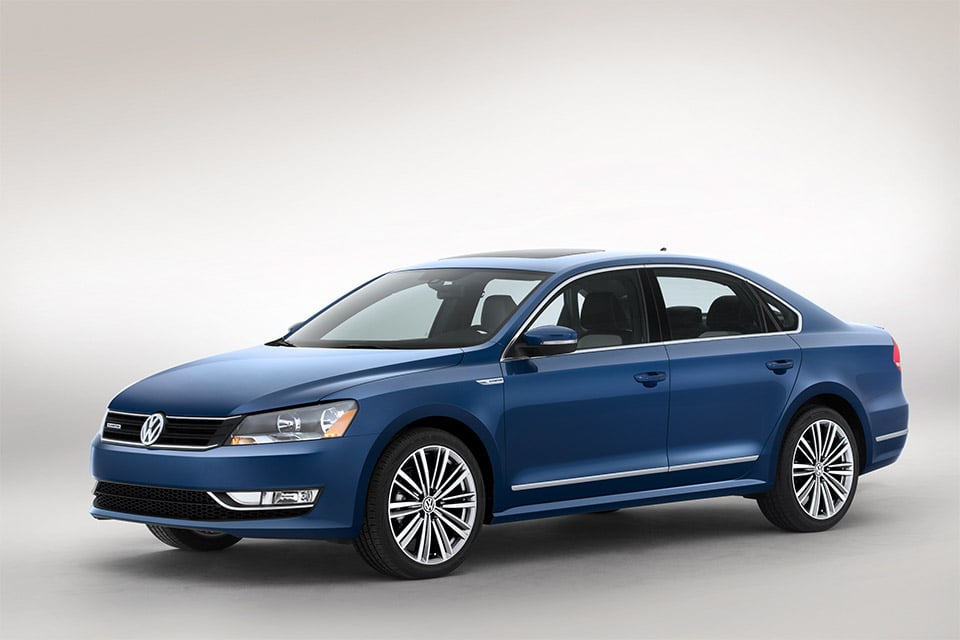 Volkswagen has announced the Passat BlueMotion Concept ahead of its expected unveiling at the 2014 North American International Auto Show in Detroit. The car is designed to demonstrate what can be achieved in fuel efficiency in a non-hybrid, gasoline-engined mid-size sedan.
In fact, the car achieves a pretty remarkable estimated highway fuel economy of 42 mpg. This is achieved with VW's 150 hp, 1.4-liter, EA211 TSI engine with direct injection and turbocharging. The car uses three innovative technologies to maximize fuel efficiency: "active cylinder management," which can deactivate cylinders when demand isn't calling for power; a "coasting function" where the engine is decoupled from the transmission when coasting; and the stop/start system, which shuts off the engine when the car comes to a temporary stop. It'll be interesting to follow these technologies and see if VW begins including them in other production vehicles in the near future.