Nissan Sport Sedan Concept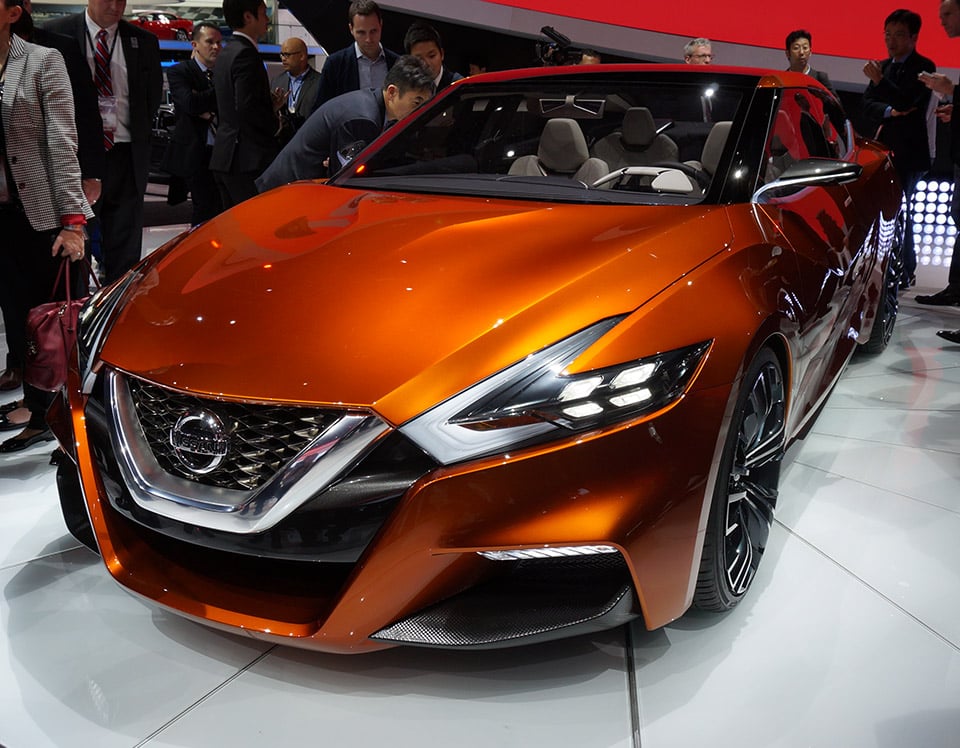 We previously got a gander at a tiny bit of Nissan's promised Sport Sedan Concept, and now we've seen the full vehicle up close and personal at the 2014 NAIAS show in Detroit.
The 191.7 inch-long, 4-door sedan offers sporty and aggressive body styling, and is a preview of Nissan's future direction for a production sedan with performance driving dynamics. The car's deep "V" design starts at the grille and follows through the entire length of the vehicle. Boomerang-shaped LED headlights reinforce its sharp lines as well. We're especially enamored of the car's "floating" roof design, which avoids conventional rear pillars and offers tons of light in the passenger compartment.
Nissan says the car would be powered by a 300+hp 3.5-liter V6 engine, complemented by a sport-tuned Xtronic CVT. We're not crazy about CVTs, but hopefully Nissan will find a way to make this one sportier – and less whiny than the ones we've tested to date.
While Nissan hasn't let on if the concept may represent an updated version of its Maxima, that's one likely outcome. Of course, it's possible that Nissan is working on an entirely new model since the Sport Sedan concept is decidedly more sporty than today's trusty Maxima.