Toyota FT-1 Concept is Astounding
toyota | January 15, 2014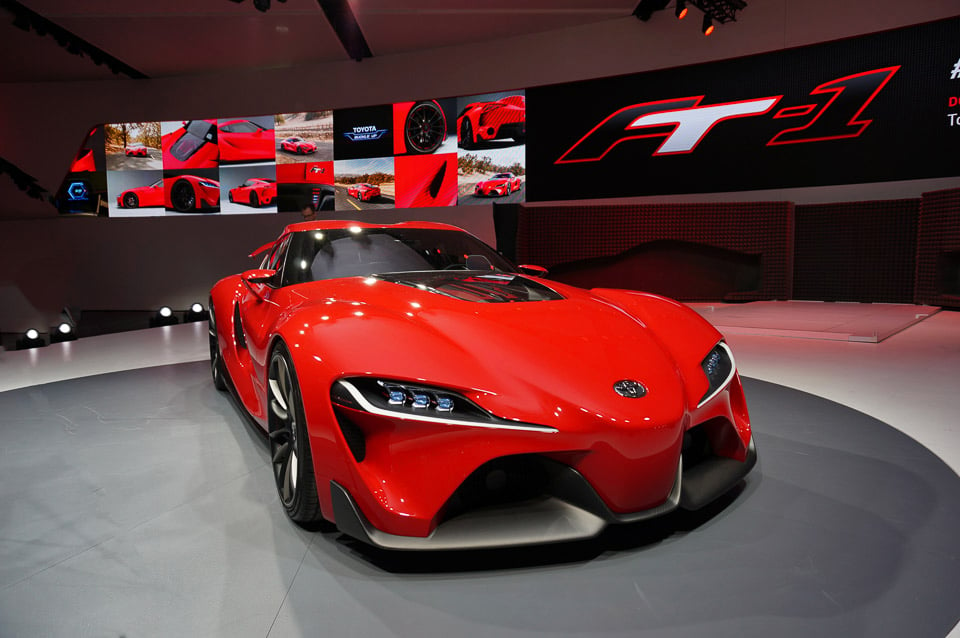 Toyota wowed the crowds at the 2014 North American International Auto Show with the unveiling of the FT-1 Concept. Toyota's Calty Design Research Facilities were challenged with creating a car that makes people say, "I want this … I HAVE to drive this!" Toyota gave its designers the creative freedom to creative and passionate vision of future mobility and to influence Toyota's future cars. Developed as the ultimate world-class sports car with the ultimate performance envelope; the FT-1 Concept is a true enthusiast track car in the iconic lineage of 2000GT and Supra.
Calty Design Research Studio's Chief Designer Alex Shen said that the FT-1 design "draws heavily on Toyota's long sports car heritage. Cars like the 2000GT, Celica, Supra, and FR-S were studied and their influence resonates in the execution of this design. The FT-1 is powerful and agile… visual excitement that is born from a rational consideration of fundamental sports car requirements."
The FT-1 has a glass hood insert to showcase the car's high output, internal combustion engine. The unique slingshot cockpit immerses the driver with a heads-up display positioned above the steering wheel and projected out ahead of the driver. With emphasis on lightweight component architecture, Toyota took a minimalist approach to form and function. The human-machine interface is enhanced by controls located on the steering wheel, with a four-quadrant layout, enabling the driver's hands to remain firmly on the steering wheel.
The FT-1 Concept was a true show-stopper at this year's NAIAS and it'll be very interesting to see where Toyota goes with the design concept it incorporated into this amazing vehicle.