Ford and the Future of the EV Energy Infrastructure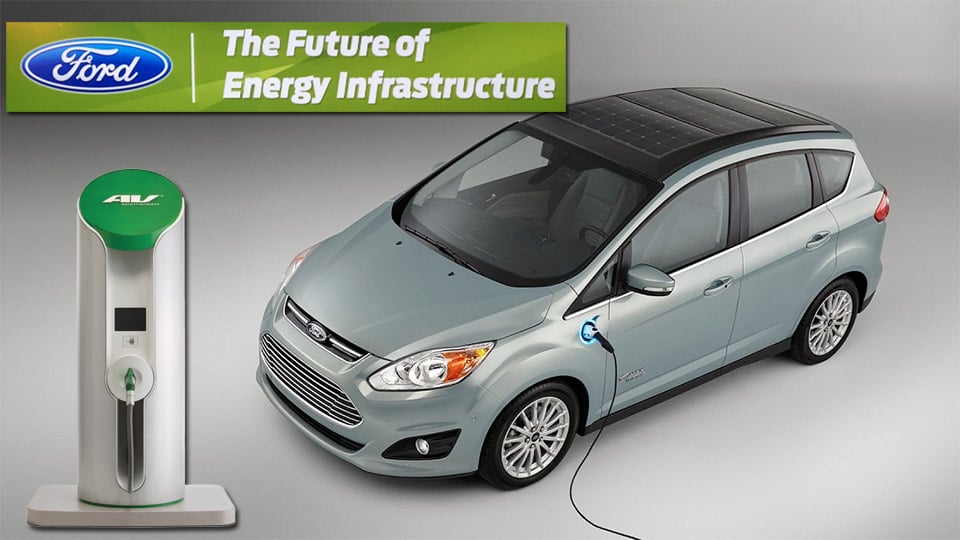 We were recently provided the opportunity to speak with Ford about their partnerships and programs related to future energy technologies and the infrastructure required to support those technologies in our cities and towns and along our roadways. The discussions were led by Ford's own Mike Tinskey, Global Director of Vehicle Electrification and Infrastructure and he was joined by Ashley Horvat, Chief EV Officer of the State of Oregon, and Brian Kariger, CEO of Recargo, a software and services company providing guidance and support to the drivers of electric and hybrid vehicles.
With the advancements in technology that have happened over the past 100 years, electric and hybrid vehicles are becoming more and more compelling both to commercial and private consumers. The convergence of technologies – with electric motor efficiency percentages in the high 90s, CVT transmissions that deliver power smoothly and efficiently, regenerative braking, and start-stop systems – gas-electric hybrids, plug-in hybrids, and pure electric vehicles are all becoming much more attractive, and sales of those vehicles are approaching 4% of the total vehicle sales. In fact, drivers of Ford's plug-in hybrid vehicles drive more than 203,000 electric-only miles every day.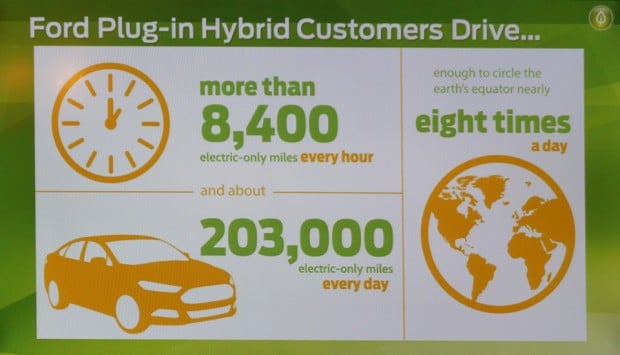 But one issue facing consumers of all electric vehicles – one which must be addressed if higher adoption rates are to be achieved – is the EV charging station infrastructure. EV charging stations must be available where they are needed by drivers, including along interstates and highways, so that drivers are confident driving beyond the single-charge range of their vehicles.
There are many initiatives already in place to help create the required EV infrastructure, both public and private. The State of Oregon is a leader with state government support of infrastructure installation along the I-5 corridor. Oregon has been instrumental in the creation of the West Coast Electric Highway, a program to make the appropriate EV infrastructure available along 1,350 miles of the I-5 corridor by building charging stations every 25 to 50 miles along the route and other major roadways in Washington and Oregon.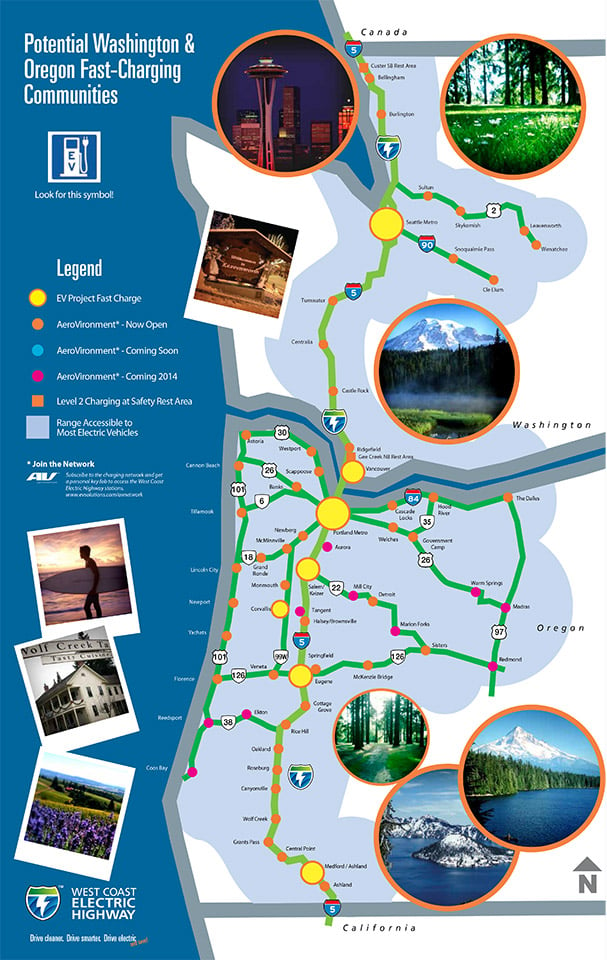 Private industry is also involved with the EV infrastructure roll-out. For example, Recargo has its PlugShare application, which is available for iOS, Android and on the web. PlugShare provides EV owners the ability to find charging stations and connect with other plug-in vehicle owners. The application also helps solve the "last mile navigation" problem where drivers may have difficulty locating the charging station even where they are at the correct address by allowing users to share comments and tips on finding the station. For example, "EV station is on third floor of parking garage."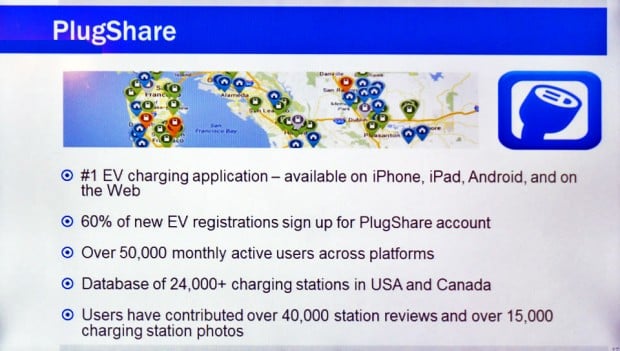 Ford is involved with the EV infrastructure in many ways, including working with standards organizations in developing the common charging technology across manufacturers, integrating the PlugShare app as part of Ford's own MyFord Mobile app, but the auto manufacturer is also working on innovative vehicles like the Ford C-Max Solar Energi Concept vehicle, a car that sports a solar panel roof allowing some charging to occur without plugging in.
Certainly there are still many challenges ahead with the build-out of the infrastructure necessary to provide for greater and greater adoption of gas-electric hybrids, plug-in hybrids, and pure electric vehicles, but it's encouraging to see the work being done by Ford and other private companies as well as government agencies to move the systems forward. Just like the national highway system, the EV infrastructure will help America move towards the future of transportation.