Jaguar C-X17 Concept Sees Red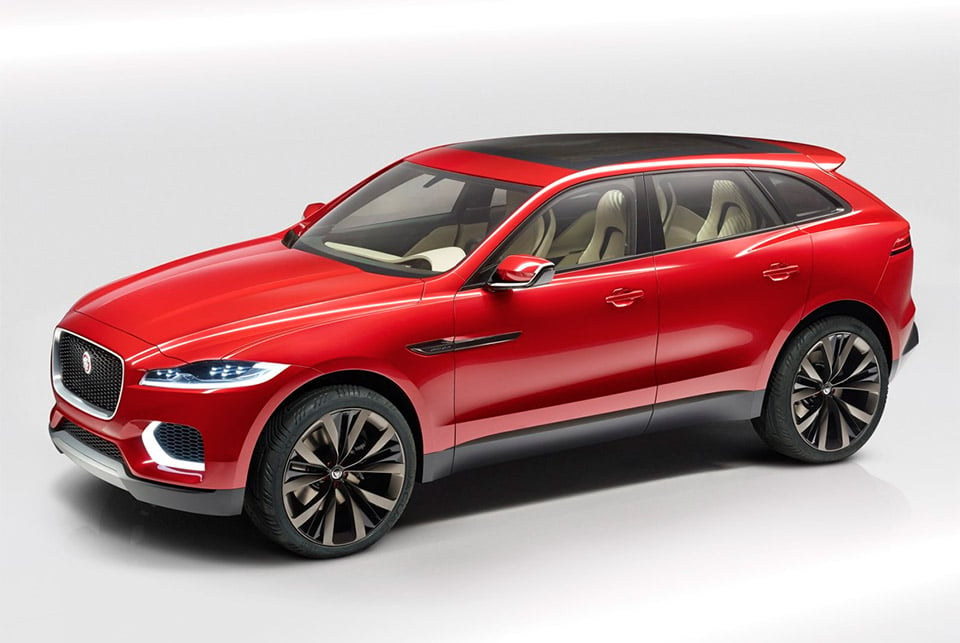 We've seen the Jaguar CX-17 SUV concept before, but we have to say it looks better than ever in the candy-like red color as it heads to the Brussels Motor Show this week.
Other than its beautiful red body, the only other change is the two bucket seats in the rear instead of the cramped three seat configuration seen in the previous design.
Jaguar continues to deny that the C-X17 is anything but a platform demonstration for its modular aluminum chassis which will make its way to a new sports sedan in 2015. However, we're pretty sure that Jag has its sights set on the lucrative SUV/crossover market, especially while its recent vehicles and major marketing push have been increasing their brand profile and sales as much as they have been in the last couple of years.