Shelby Announces 50th Anniversary Shelby Cobra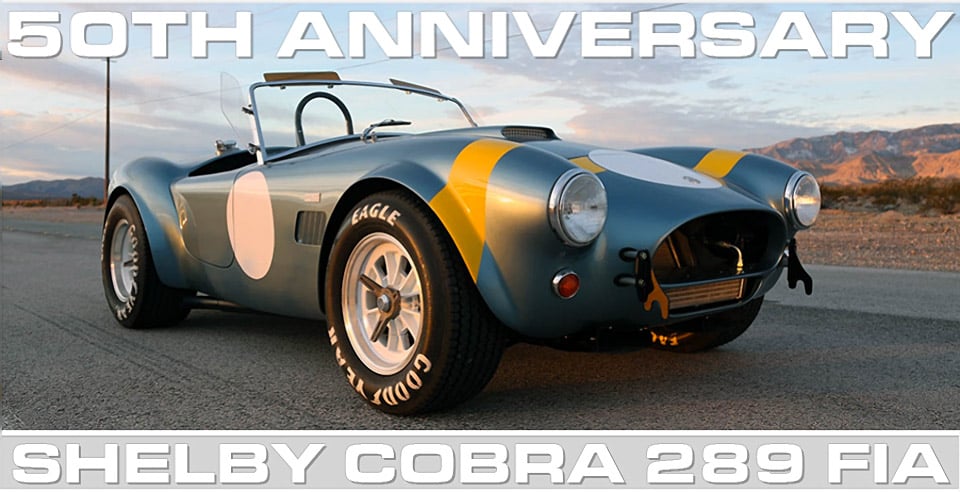 Shelby American is celebrating 50 years since the Shelby Cobra first entered the FIA Racing world with a limited edition Continuation Cobra called the CSX7000 Shelby 289 FIA Cobra.
Only 50 of these vehicles will be offered for sale, each painted in Viking Blue with Arctic White FIA stripes and roundels, a black interior, and special billet anniversary badges. The wheels are done in white powder coat like the original 1964 version. The 289 FIA Cobra body is made of hand-laid fiberglass or hand-formed aluminum. The fiberglass version price begins at $94,995(USD) and the aluminum at $159,995.