Wazuma V8F: a Quad Bike Powered by a Ferrari V8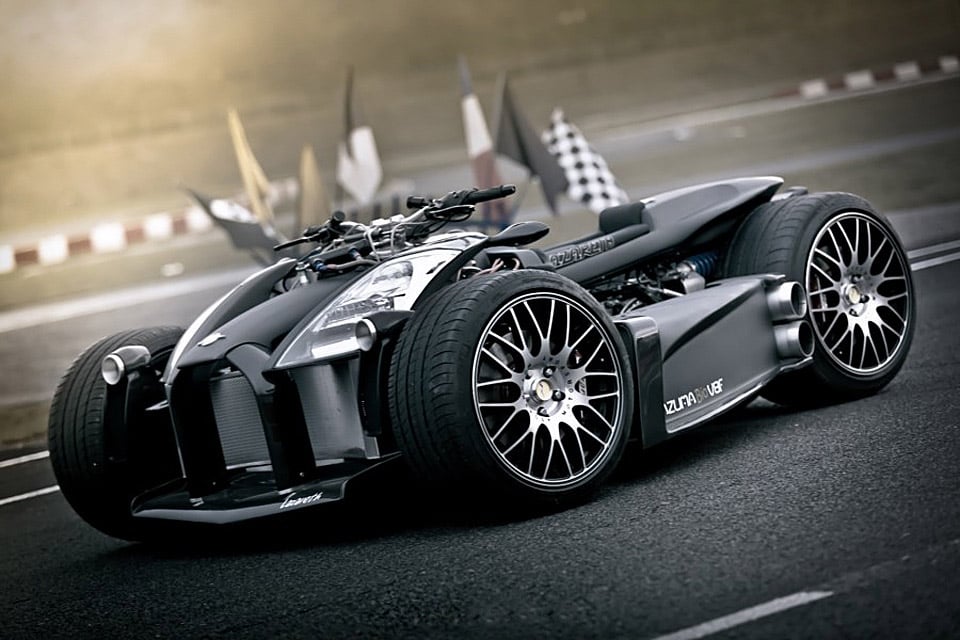 The Lazareth Wazuma V8F Matt Edition is an extreme quad bike with a Ferrari 3.0 V8 engine and a BMW M3 gearbox. We don't have speed specs for it, but that's a 250hp engine pushing just over 1,430 pounds down the road, so it's got to be hyperfast.
Fortunately, it has four Brembo disc brake calipers to bring it to a quick stop. This unique vehicle is based on the Wazuma R1, a production quad bike that isn't quite so extreme. The V8F also has a customized suspension and some giant tires to keep it stuck to the ground. We'll wait for a version with a five-point harness before we take it around the track.