Aston Martin DB Convertible: Junior Edition
aston martin | February 1, 2014
---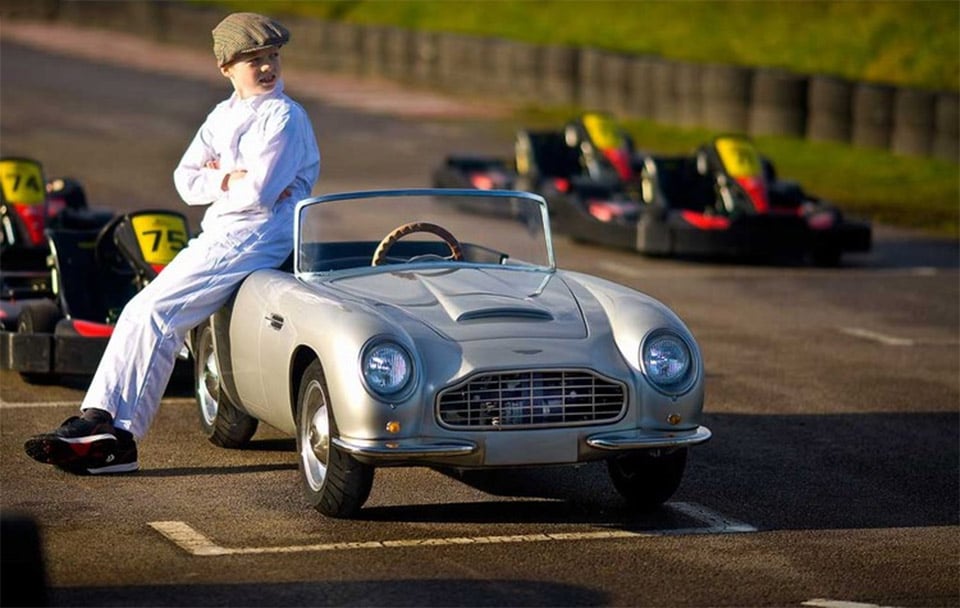 We normally try to stick to adult-sized vehicles here on 95Octane, but from time to time, we'll see an extraordinary go-kart or other conveyance that's worth a mention. This is one of those times. What you're looking at here is a tiny Aston Martin DB Convertible, perfect for kids (and small adults) ages 10 and up.
This impeccably hand-built vehicle from Nicholas Mee is based roughly on the styling of 1960s Astons, and is powered by a 110cc 4-stroke gas engine to drive your kids at speeds up to 46mph. That's not bad for a mini car. In addition, they're outfitted with Brembo disc brakes, coil-over-damper suspension and have real working lights, horn, and indicators.
Inside, the miniscule Aston can even be fitted with leather trim and a wooden steering wheel. Unfortunately, with an asking price of £16,500 (~$27,000 USD), the only people who can afford to buy one probably already have an actual Aston Martin somewhere in their 7-car garage.