Volkswagen Celebrates 65 Years of the VW Beetle in the U.S.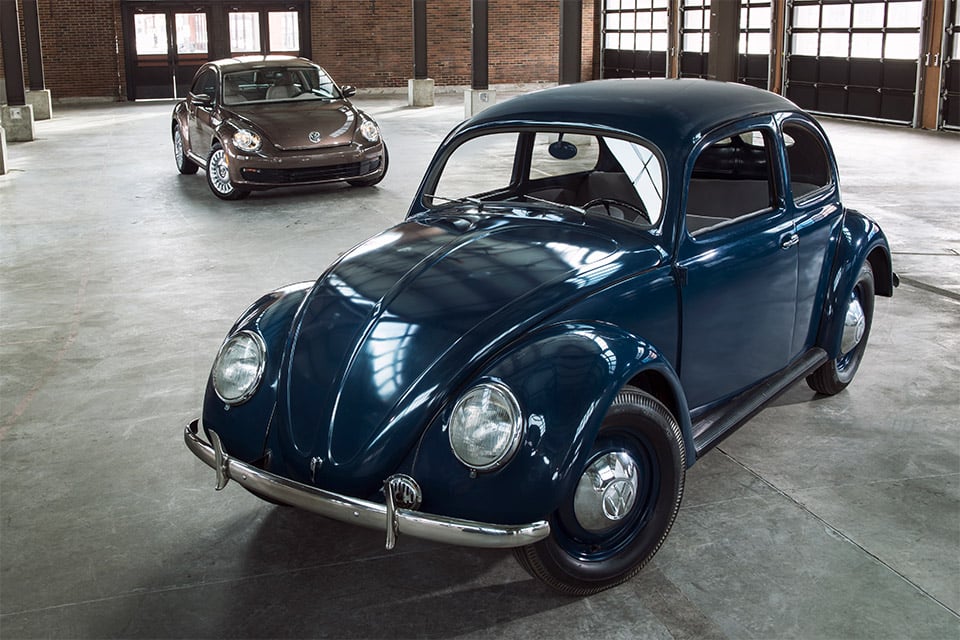 Volkswagen is celebrating the 65th anniversary of the first Beetle to arrive on U.S. shores back in January, 1949. The first "Type 1" was shipped to New York City by a Dutch businessman and the world's first official VW importer and the car found a willing buyer that same year. Volkswagen established its first U.S. headquarters in 1955 and now has 644 dealers nationwide. While only two Beetles were sold in 1949, by the mid-1950s more than 35,000 Beetles were on U.S. roads and VW sold 407,704 vehicles (not just Beetles) in the U.S. in 2013.
It's great too see new Beetles still being produced and sold in the U.S., but it seems to be getting rarer that we still see any Type 1 Beetles on the road (the last was made in 1977). At any rate, the auspicious legacy of the Beetle continues. Who hasn't spent a Saturday helping a friend get a classic Beetle tuned up and running again?