DC Design Avanti Sports Car Shown off in Delhi
dc design | india | February 6, 2014
---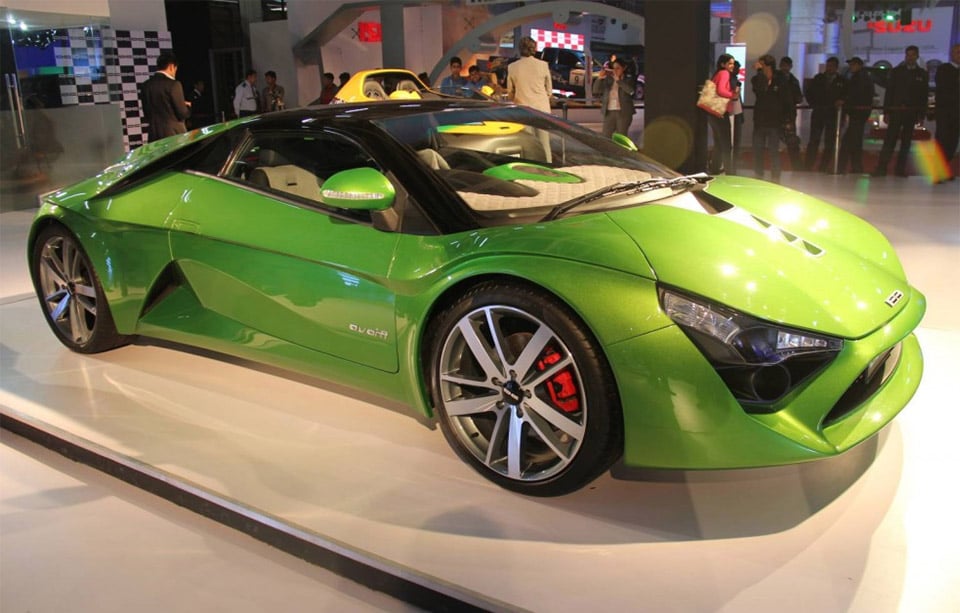 Other than its Tata Motors owned Jaguars, India isn't exactly known for its sports cars. However, we have to say the DC Design Avanti is a pretty intriguing looking vehicle.
The car offers bold and dramatic body styling, with a large honeycomb grille and hood air intakes dominating the front, and large air cooling ports in front of the rear wheels. It's expected to be powered by a turbocharged 2.0-liter DOHC four-cylinder engine that can output 240 horsepower and 270 lb-ft. of torque. That's certainly not supercar power, but it's also more than you can get in an FR-S or BRZ. Though weighing in at about 3,443 pounds, it's not the lightest weight two-seater out there, though.
The Avanti design has been floating around since late 2011, but DC Design showed off a bright green prototype of the Avanti at the 2014 Delhi Auto Expo, and expects to start production later this year, with a retail price that works out to somewhere between $40,000 to $48,000 (USD). We doubt the vehicle will set foot outside of India, but you never know.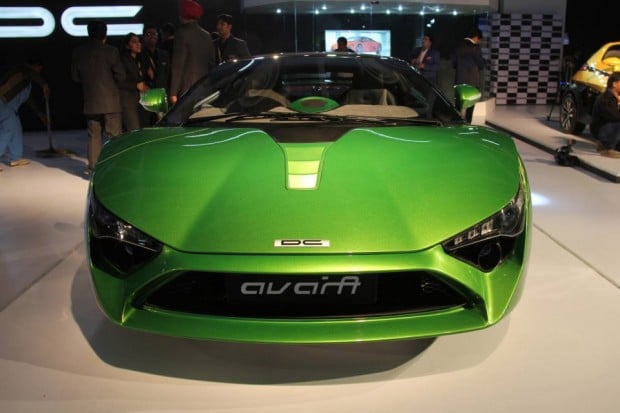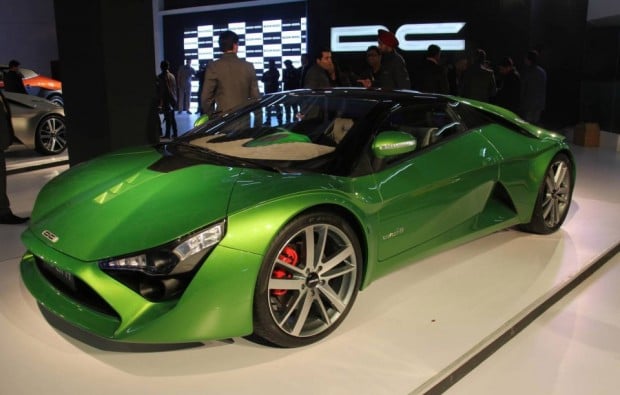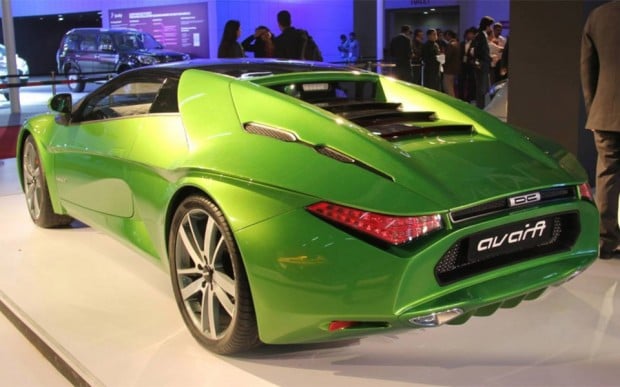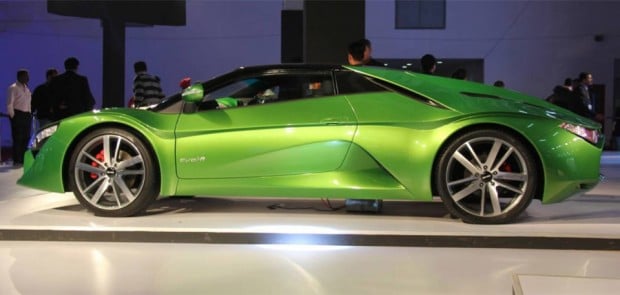 Images courtesy of MotorBeam