Jaguar XK120, Cobra and GT40 Replica Factory for Sale on eBay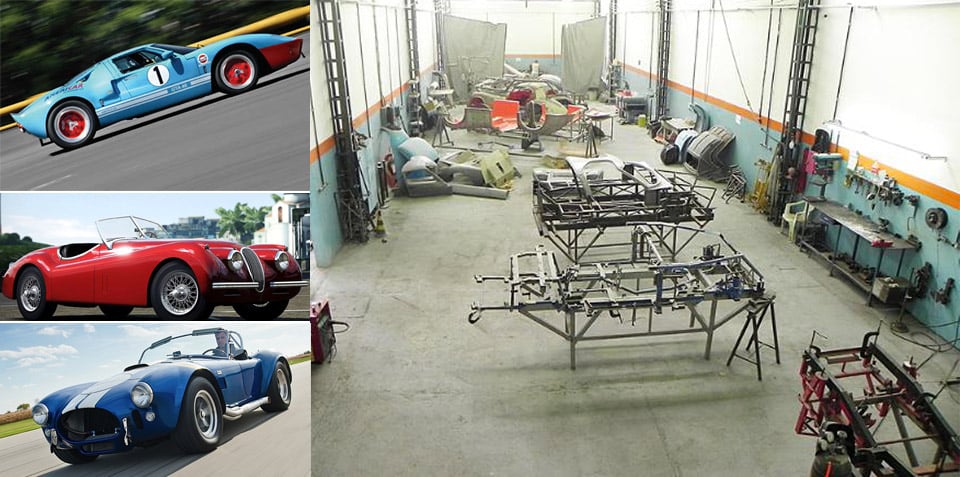 Have you ever wanted a classic car like a Cobra 427, a Ford GT40 or a Jaguar XK120? While you could spend hundreds of thousands on an original, a replica is a much better way to get into one without having to deplete your kids' college fund. But why buy the milk when you can own the cow? That's right, for the low, low price of $1,290,000(USD) you can own a factory that produces replicas of these iconic vehicles.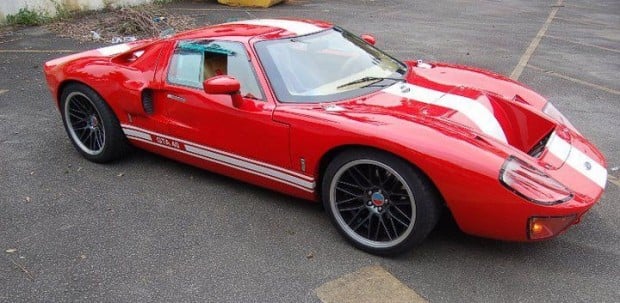 The American Classic Cars company in Sao Paolo, Brazil has listed their replica factory for sale up on eBay. The company has been making replica cars for over 18 years, and can now be yours. In addition to these replica cars, the company also produces some custom car parts, and has built private label hot rods for other companies, and even built a ride for Indy 500 winner Emerson Fittipaldi. From the looks of the images and the GT40 replica in the video below, they know what they're doing:
The auction includes full sale of the business, including all molds, tools and equipment to make the vehicles – though you'll need to provide your own building – and we're assuming you need to pay your own mechanics too. The sellers are also willing to consider a joint venture if you're interested in buying the equipment and setting up shop here in the U.S. or another country.
If you've got the money burning a hole in your pocket, you can get in on the auction here.