Lose Your Car in the Snow: Audi A4 Jon Olsson Camo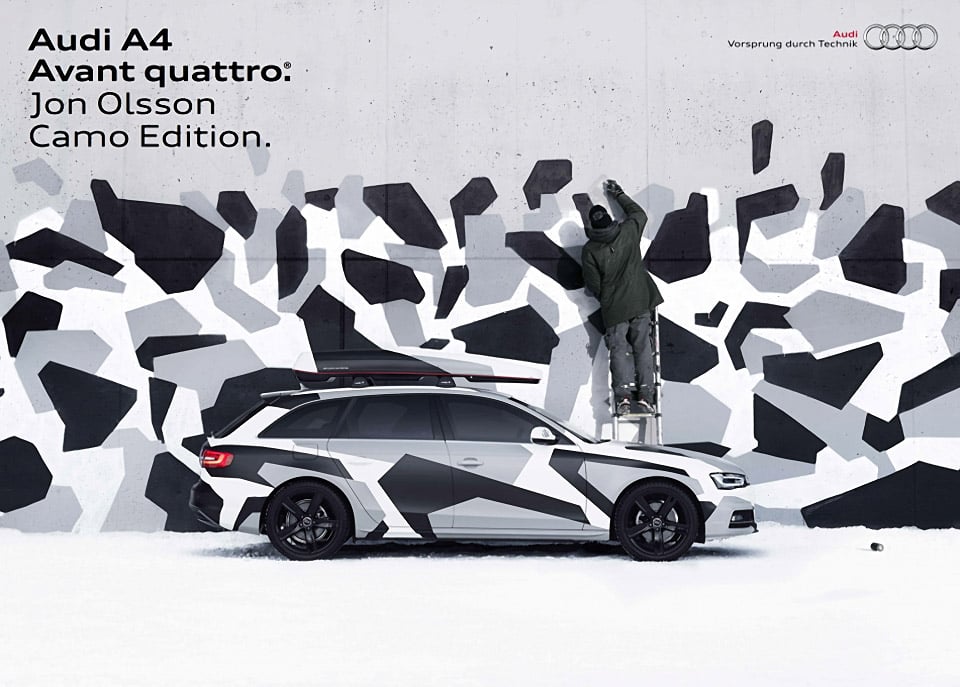 Professional Swedish skier Jon Olsson collaborated with Audi to create this limited-edition Audi A4 Avant quattro based on Olsson's unique camo design. As he describes it, he made over 100 different versions of his camo pattern before choosing this one for the A4 Avant.
Production will be limited to just 50 units and, in addition to the very unique paint job, the cars will come with other distinctive touches including a matching roof box, Xenon Plus headlights, a sport-tuned suspension, and sports seats. The Avant will come with a 2.0 liter TDI diesel rated at 177hp, which should be plenty for climbing the roads to your favorite Alpine resort. The vehicle is priced at 399,900 Swedish Krona (~ $62,000 USD).