Volvo Racing's S60 V8 Unveiled in Sydney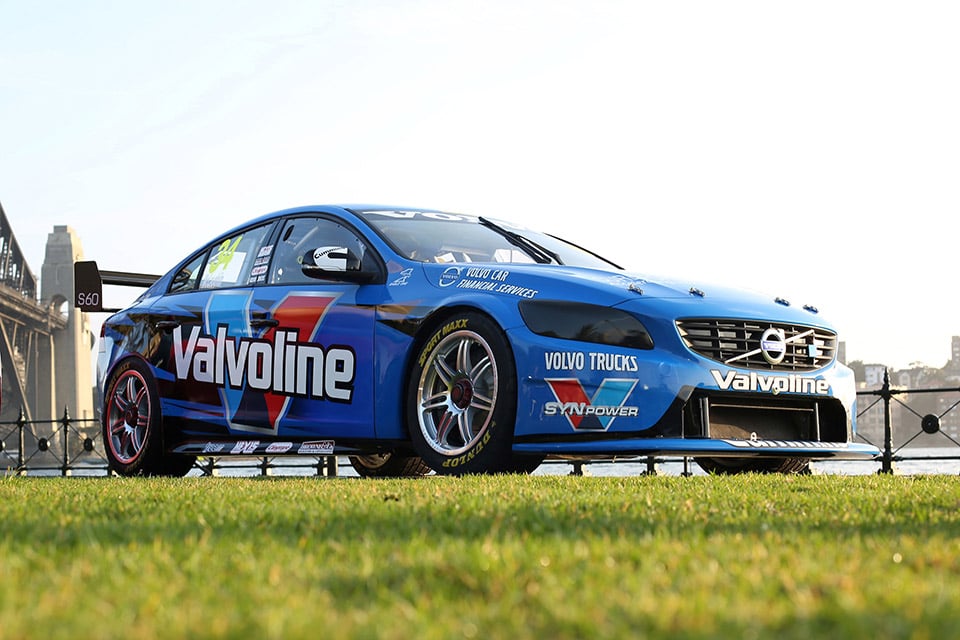 Volvo Polestar Racing pulled the wraps off its 650hp V8 S60 in Sydney recently with a drive across the Sydney Harbour Bridge. We've already seen this awesome new Volvo V8 on the test bed and the car is equally impressive.
With a 0-to-100kmh (62 mph) time of just 3.2 seconds and an estimated top speed of 186 mph, this must be the fastest S60 anywhere. The Polestar Racing S60 will be competing in the V8 Supercar series. Racing begins in Adelaide Australia at the Clipsal 500 over the weekend of February 28, 2014.