2014 Volkswagen Scirocco Looks Great, Not in U.S.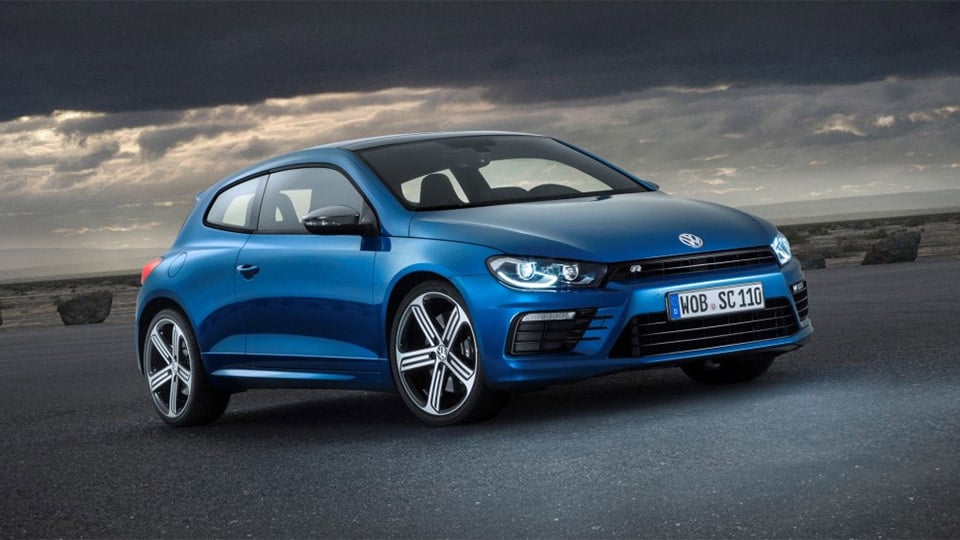 While the Volkswagen Golf can be procured in a number of variants here in the U.S., none of the two-door versions seem to make it to the states these days. That's too bad, since the newly-revealed VW Scirocco looks like the best of the bunch.
The new Scirocco is definitely sporty from the outside, with looks befitting a true hot hatch. We especially like the sweeping curves along the door and rear fender, along with the downward-sloping roof which adds to its looks and aerodynamics.
In terms of power, options include a 1.4 and 2.0-liter turbocharged gas engines with power ranging from 123 to 217 horsepower, or one of two 2.0-liter diesel engines with either 147 or 181 horsepower. All engine variants improve fuel economy over the previous generation. Of course, true gearheads will want to go for the top-of-the-line Scirocco R (shown here), which will power the car with a more than ample 276 horses, sport alloys, and sporty seats among other upgrades.
Volkswagen will be bringing the new Scirocco to the 2014 Geneva Motor Show, and expects to release the new car in Europe this August. Maybe someday, we'll convince VW to bring the Scirocco back to the U.S., but for now, they're standing their ground that the Golf GTI is the only game in town.