You Choose the Next MINI Original Design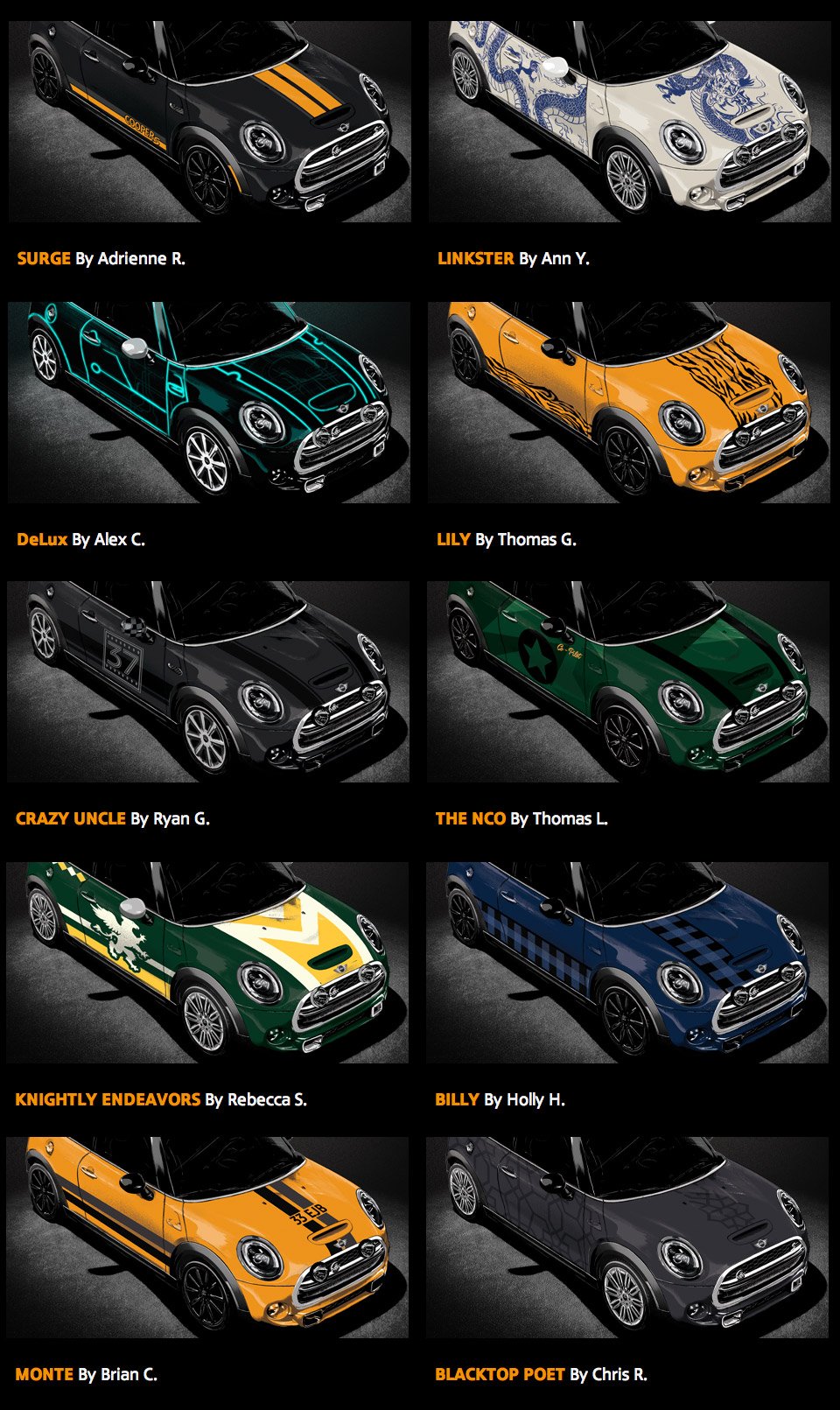 MINI is looking to the public to help them choose which of their 10 Final Test Drive designs they should put into production. The designs all contain some great custom graphics and the designers also chose the options to go into the vehicle; some going with LED headlights and rear fog lights and some with the cold weather package and ski holders.
Voting ends February 19, so take a look and cast your vote. The winner will be announced at the New York Auto Show April 16, 2014. MINI will be making just 56 of the winning vehicle, so if you'd better be prepared to act quickly if they make one of your favorites.