Zenvo ST1
zenvo | February 18, 2014
---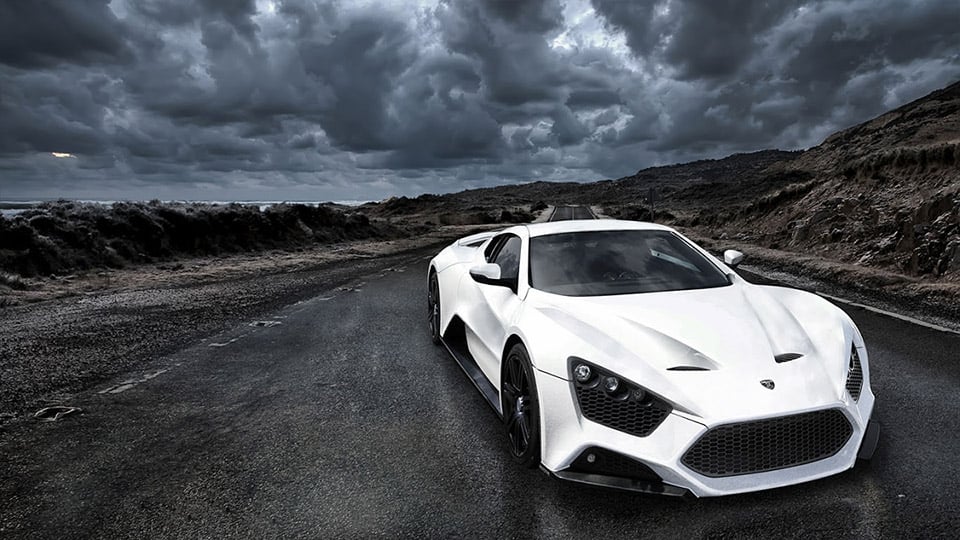 Zenvo ST1

Powertrain: 6.8L V8, 1,104bhp, 7-speed F1 gearbox with paddle shifters
0-to-62 Time (secs): 3.0 secs.
Top Speed (mph): 233mph (electronically limited)
Curb Weight (lb): 3505 lbs.
Wheelbase (in): 120.28 in.
Total Length (in): 183.66 in.
Width (in): 80.35 in (w/o mirrors)
Danish upstart Zenvo's hypercar is designed to light tracks afire, with its menacing stare and a massive 6.8-liter, 1104bhp engine to back it up. The hand-built, rear wheel-drive car uses a combination of turbocharger and supercharger systems, which are said to offer continuous torque without gaps.
Their vehicle do 0-to-100 km/h (0-62 mph) in just three seconds flat, and can hit a top speed of 233mph. While the car is a bit hefty at over 3500 pounds curb weight, it's got more than enough horsepower to offset that.
The prototype ST1 was originally introduced back in 2009, and the first ST1 went into limited production starting back in 2011. The car will make its official European debut at the 2014 Geneva Motor Show.