Rare 1957 Goggomobil Dart for Sale on eBay
australian | convertible | ebay | german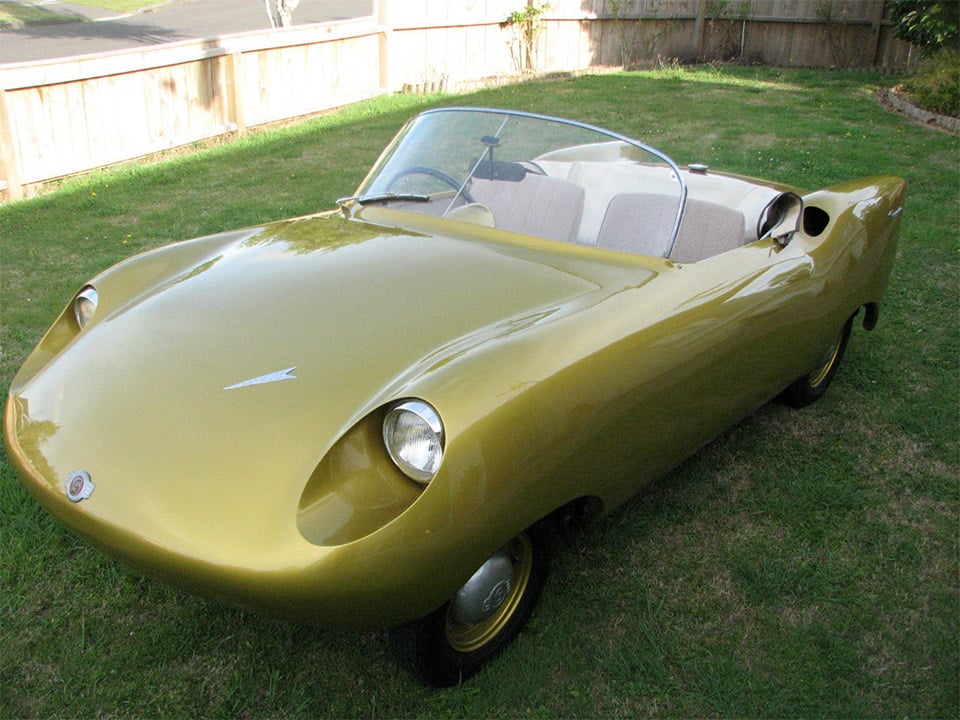 The Goggomobil Dart is the tiny car you never heard of and we love it. Only 697 of these cars were made between 1957 and 1961 and now you can own one of your very own. This 1957 Dart is for sale on eBay. Located in New Zealand, the car is said to have received a complete ground-up restoration about 10 years ago and has been unused since, except for being started a few times. It has not been registered for road use during that period. The Dart is powered by a tiny 2-cylinder, 300cc, 2-stroke engine, and a 4-speed manual gearbox.
Bidding begins at $25,000 and the Dart can be yours for a Buy It Now price of $30,000. The auction ends on February 25.
Thanks to Bring A Trailer for showing us this great car.