Vauxhall Adam Rocks to Debut in Geneva
germany | opel | vauxhall | February 23, 2014
---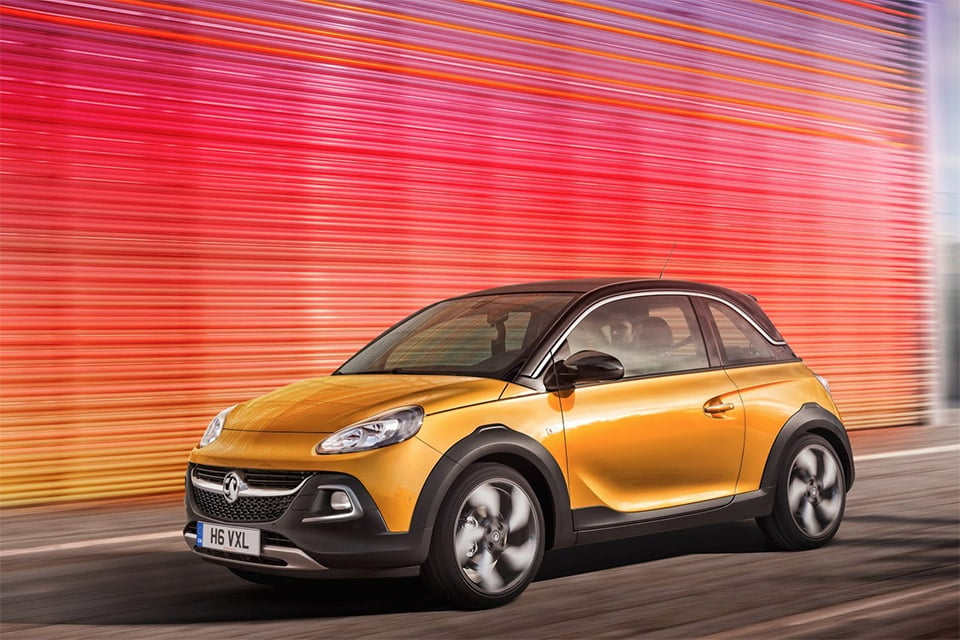 Opel will be rolling the new Vauxhall Adam Rocks mini crossover SUV to the 2014 Geneva Auto Show in March. The diminutive SUV measures just 147 inches long – that's about the same as a MINI Cooper coupe. The Adam Rocks model sits a little higher than a standard Adam and has a wider stance with newly designed 17-inch or 18-inch alloy wheels. This is the first Opel model to get then new ECOTEC 1.0-liter three-cylinder turbo engine, which is available in either an 89hp or 113hp version and is linked to an all-new six-speed manual gearbox.
The Adam Rocks has an electrically folding, canvas "Swing Top" roof that runs the length of the car and retracts in just five seconds. LED daytime running lights and tail lights also come as standard along with Adam's hands-free Park Assist system which parks the car automatically. New body paints will be introduced with Adam Rocks, such as the vibrant yellow "Goldbusters". The color palette will then comprise 18 body plus six roof colors for two-tone combinations.
The Adam Rocks should be available beginning this summer in the German market.