Ken Block's New 8-Bit Livery is Pixelly Terrific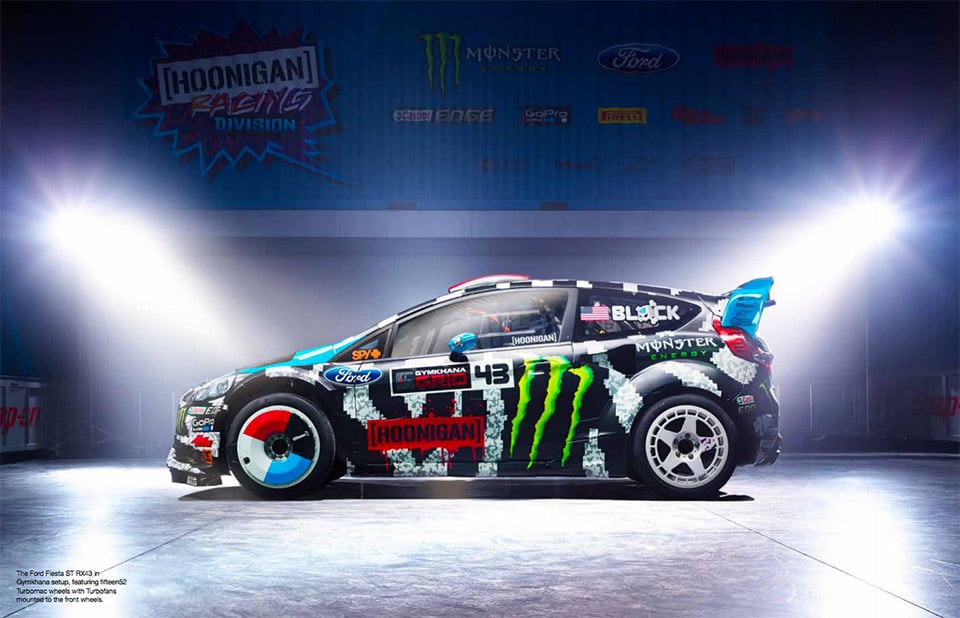 Ken Block's rally racer was pretty much destroyed in a crash at the 2013 Lake Superior Performance Rally back in October. But it seems Hoonigan Racing and the rest of Block's team are ready for the 2014 season and are returning with a new livery that's sort of a black-and-white 8-bit tiger (covered in sponsor logos, of course). Check out the Ford Fiesta ST RX43 in the Gymkhana setup.
We think the new pixelated Fiesta looks great. Now that Block is racing in an 8-bit livery, we're assuming his next Gymkhana video will look more like Outrun.