2014 Hyundai PassoCorto Concept to Debut in Geneva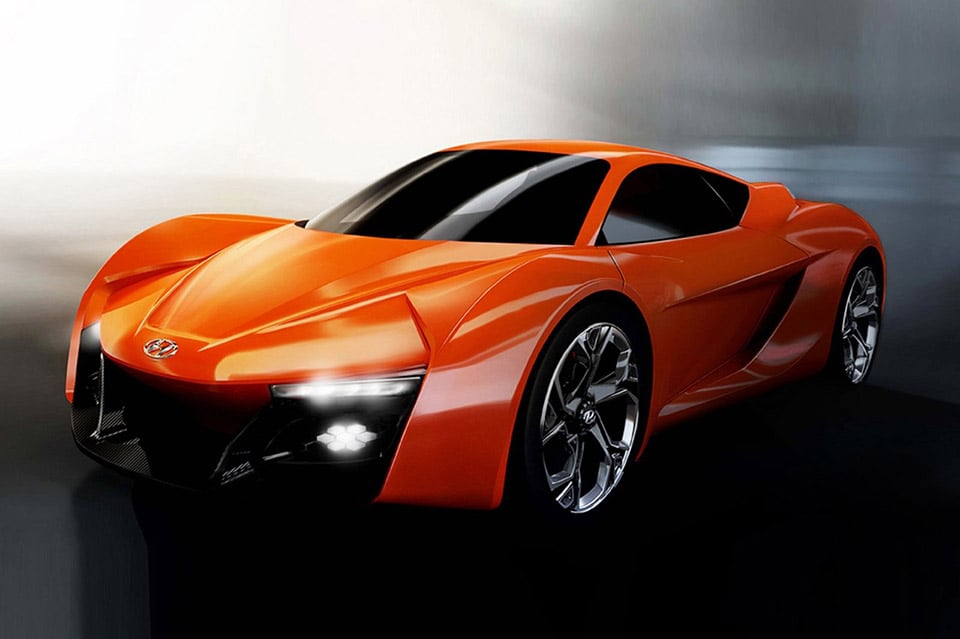 Hyundai collaborated with the Istituto Europeo di Design in Turin to create this stunning concept car, dubbed the PassoCorto, which will be unveiled at the 2014 Geneva Motor Show. The 16 students designed the car as part of their thesis project in the Master of Arts in Transportation Design course and worked in collaboration with the Hyundai Design Center Europe.
The lightweight two-seater PassoCorto has a rear-engine powertrain with an inline four-cylinder bi-turbo engine capable of 270 horsepower which allows the car to reach 155 mph. Although we'd love to see this concept go around the track, it's likely to show up at Geneva without an operational drivetrain. It is, after all, still just a concept.