Nissan GT-R Cabrio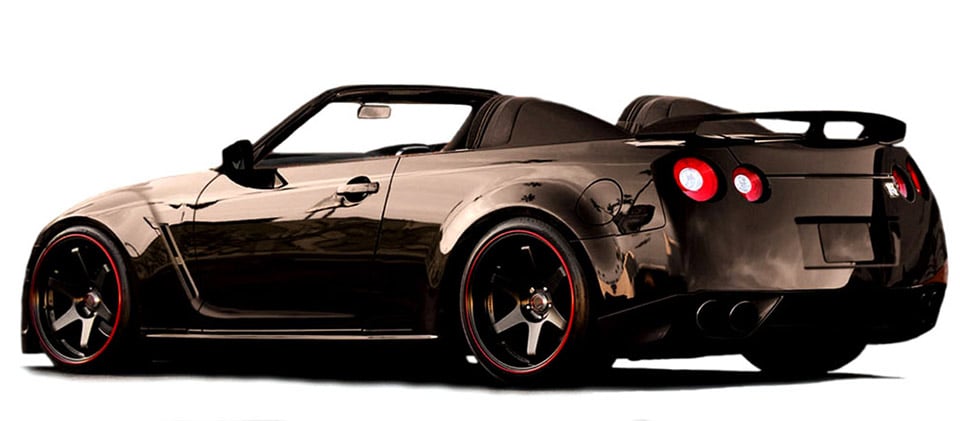 Godzilla has lost his top! At least that's what a limited number of buyers will experience thanks to the team at Newport Convertible Engineering, who will be offering convertible conversions for the Nissan GT-R.
While some may think the idea seems sacrilegious, the idea of enjoying the full power and control of this beast with the top down definitely has some appeal. We can imagine pushing the GT-R around tight turns and switchbacks with the wind blowing through our hair, its muscular engine and exhaust leaving small creatures and minivans in its wake.
We're unsure of what sort of impact on stability and aerodynamics the mod will have on the much-lauded car, but we'd be happy to take one for a ride if we get the opportunity.
Newport plans on offering limited production of the GT-R Cabrio in Huntington Beach, CA, Barcelona, Spain, and in Dubai, UAE.