Kode9 Roadster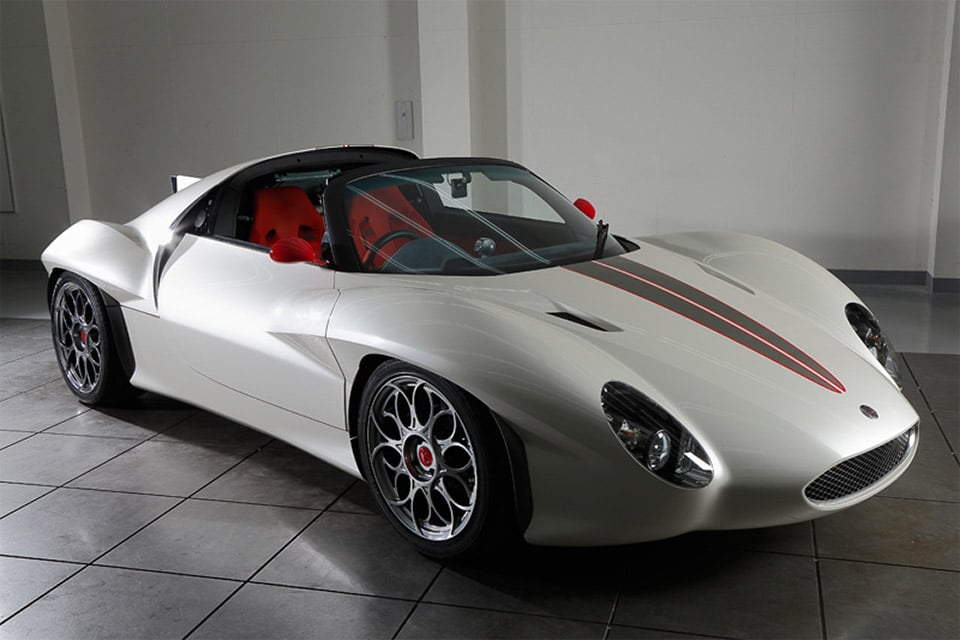 While the Kode9 is based on the Lotus Elise, it sure doesn't look like one. In fact, it looks more like Speed Racer's Mach V than an Elise. It doesn't hurt that it was designed by Ken Okuyama, the man behind the Enzo Ferrari when he worked for Pininfarina.
The Kode9 starts out as a Lotus, but other than its chassis, most of the car is custom, with its shell built from fiberglass, along with a carbon fiber roof. Under the hood, it's been endowed with a 345bhp 2.0-liter Honda V-TEC engine, which has been given much of its vroom by a supercharger. Top speed for the tiny two-seater is quoted at 175mph, and the vehicle's 1962lb. curb weight should help it accelerate like a bat out of hell.
Kode9 expects to build just 10 of its cars in 2014, and 20 in 2015. They'll be offering variants with a 1.6-liter engine for about $120,000(USD), while the top-of-the-line 2.0-liter variant will sell for a whopping $241,000. Given the fact that the Lotus Elise sold for around $50,000, the Kode9 better be very special on the road to justify its price.