Opel Astra OPC Extreme Unveiled, May Even Be Built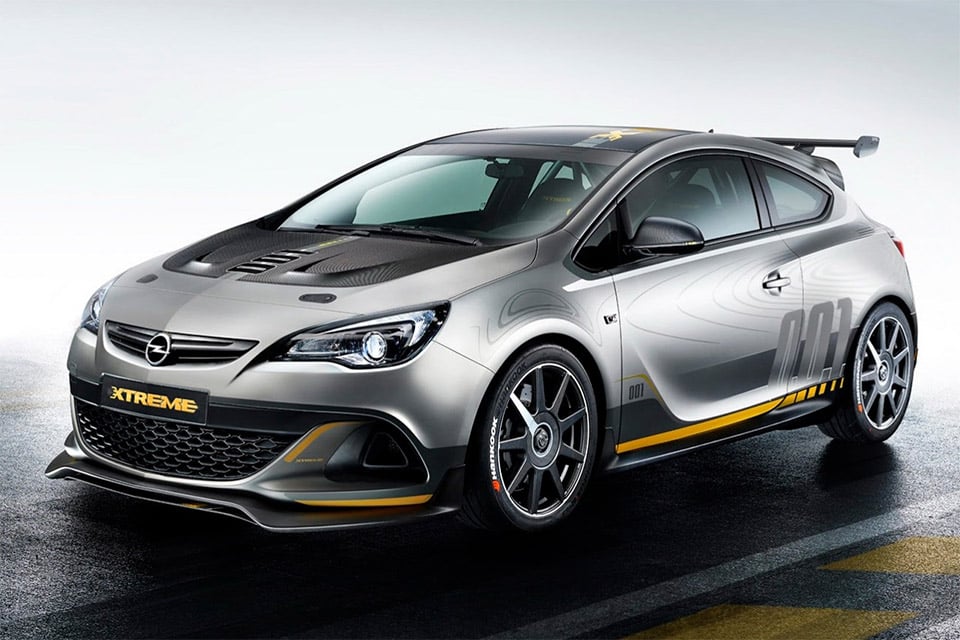 Opel has lifted the veil on their extremely aggressive new Astra: the Opel Astra OPC Extreme, which will make its world debut at the 2014 Geneva Motor Show. This race-inspired Astra was developed on the vaunted Nürburgring Nordschleife and carries over all the key high-tech components from its racing peer, the Opel Astra OPC Cup.
This Extreme concept has a 2.0-liter turbo engine with over 300 hp and yet weighs in 100 kilograms lighter than a conventional Astra OPC thanks to carbon fiber components. Just its carbon fiber wheels alone are 20 kg lighter than their aluminum counterparts. In addition, carbon fiber is used for e aerodynamically-optimized rear wing, the diffuser, front spoiler, hood, suspension cross-bracing, the engine cover, rear wheelhouse ventilation and roof. The power train includes a six-speed manual gearbox and limited slip differential, Brembo six-piston brakes with 370 mm diameter discs in the front), and an adjustable suspension.
Inside, the car shows off its Recaro bucket seats with six-point safety belts, carbon fiber-reinforced suede-covered steering wheel. In the back, there are no rear seats; instead we find the safety roll bar.
Although the car is still officially dubbed a concept, Opel has stated that it may put the car into limited production if the public reaction is as positive as expected.