The First Off-Road Vehicles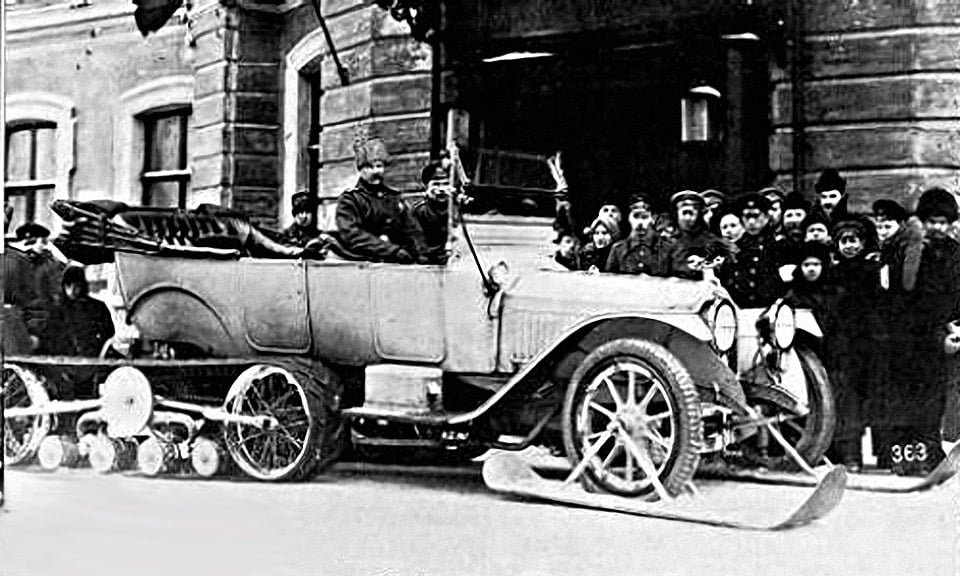 These days, we take off-road vehicles for granted, but they've only been around for about 100 years. The earliest known off-roader was built as a custom job for Russia's Czar Nicholas II who needed a vehicle that could handle difficult terrain.
The assignment went to engineer Adolphe Kégresse, who came up with the the idea of fitting stock vehicles with a large caterpillar-like track on the rear of the vehicle, as well as skis for steering the front of the car. The treads used a flexible belt and could handle rough and soft terrain much better than tires.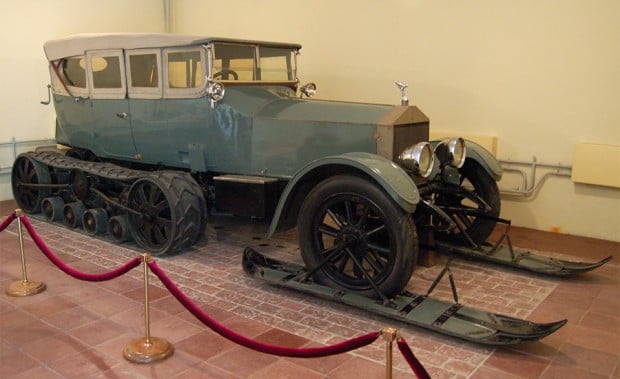 Kégresse eventually fitted his contraption to several cars in the Czar's fleet, including Mercedes, Rolls-Royce, Packard and Russo-Balt vehicles. The off-road capable Rolls-Royce Silver Ghost shown above was actually built for Lenin.
Kégresse's half-track vehicles date back to between 1906 and 1914, when Kégresse was awarded a patent for his "Motor-Sledge" design.
He would later patent a version with treads on both the front and rear wheels.
While Kégresse's designs would have little influence on today's four-wheel off-roaders, his work did contribute significantly to the design of tanks, army trucks and other military vehicles well into the 20th century. In addition, Kégresse would go on to invent something found in today's best sports cars – the dual-clutch transmission, though others would see through its production many years later.