Koenigsegg One:1 The Megacar is Unveiled
koenigsegg | March 2, 2014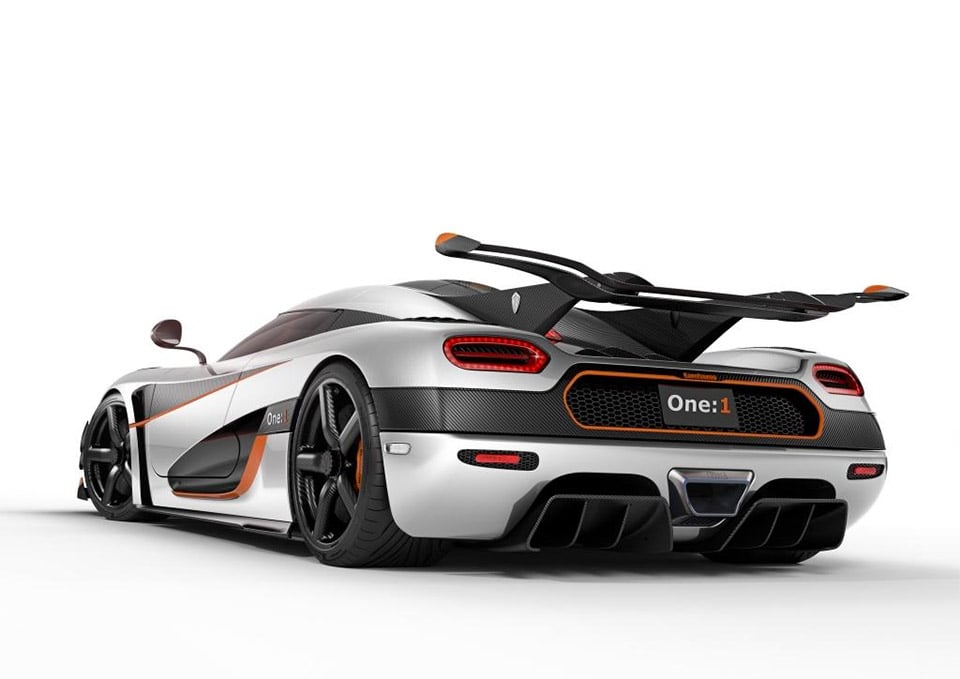 Koenigsegg One:1

Powertrain: 1341hp turbocharged 5.0L V8, 7-speed dual-clutch transmission
Curb Weight (lb): 2998 lbs.
Wheelbase (in): 104.8 in.
Total Length (in): 177.2 in.
Width (in): 81.1 in.
Koenigsegg has officially revealed the much anticipated and somewhat strangely named One:1 after giving us a peek a few weeks ago, and presumably ahead of schedule after some low quality pics leaked out this past week. The One:1 is based on the Agera platform and Koenigsegg has told us before that it will only be building six of these incredible vehicles.
Koenigsegg has attached the term "megacar" to the One:1 and that description may just fit. The car weighs just 1,340 kilograms (2,954 pounds) and has one unit of horsepower for each kilogram (1,341 horsepower) pushing a jaw dropping 1,011 lb-feet of torque at 6,000 rpm. The 5.0-liter V8 aluminum engine is attached to a 7-speed dual clutch transmission and electronic differential with can kick the One:1 from a standing start to 248.5 mph in around 20 seconds – then back to a stop in about 10 seconds. They're also aiming for a record-setting top speed of 273 mph – or more.
By the way, if you don't have yours on order yet, it's too late. The One:1 is completely sold out. We should see more of this beast at the 2014 Geneva Motor Show.