Maserati Alfieri Concept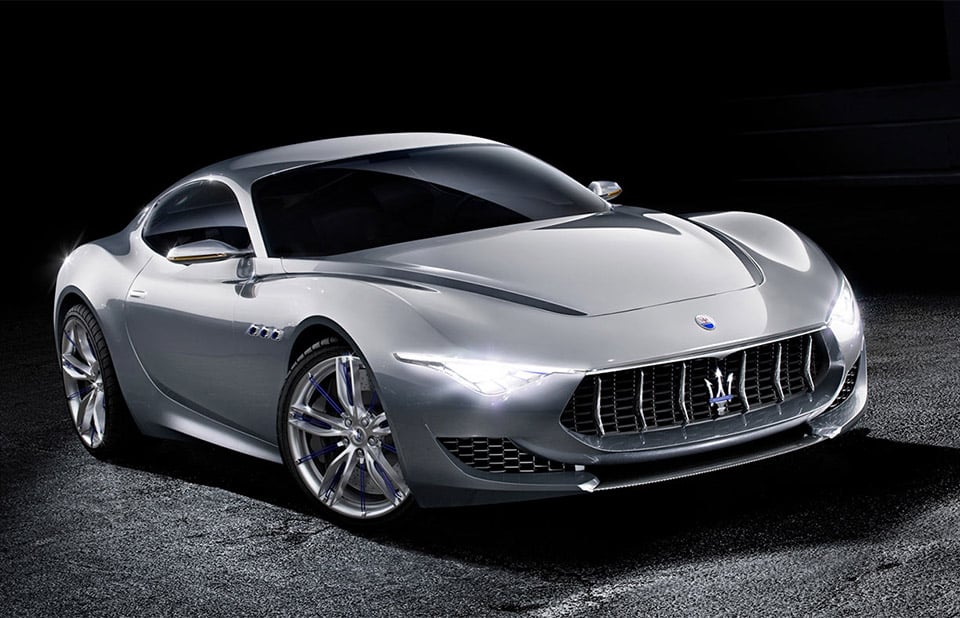 Undoubtedly taking aim at the Jaguar F-Type Coupe, Maserati is showing off its own powerful sports car – albeit in concept form only. Unlike the F-Type, though, the Alfieri is a 2+2.
Named after one of the Maserati brothers, the Alfieri pays tribute to the 1954 Maserati A6 GCS designed by Pininfarina, but is unmistakably modern. With gorgeous sculpted curves, a wide stance, and an exhaust note that sounds like an angry tiger, Maserati is throwing down the gauntlet with this design. Under the hood, the car is powered by the same drivetrain found in the Maserati GranTurismo, with a 460bhp V8 engine, and a six-speed electro-actuated gearbox with an limited-slip differential. It rides on massive 21-inch wheels in the rear, and 20-inchers in the front, both inspired by the spoke wheels of its forefathers. Braking is provided by carbon ceramic discs with Brembo calipers.
At the moment, the Alfieri itself isn't destined for production, rather it is Maserati's design vision for the future of its cars. If this is where they're going, we like what we see.