Concepts from Future Past: 1967 Ford Mach 2
March 5th, 2014
---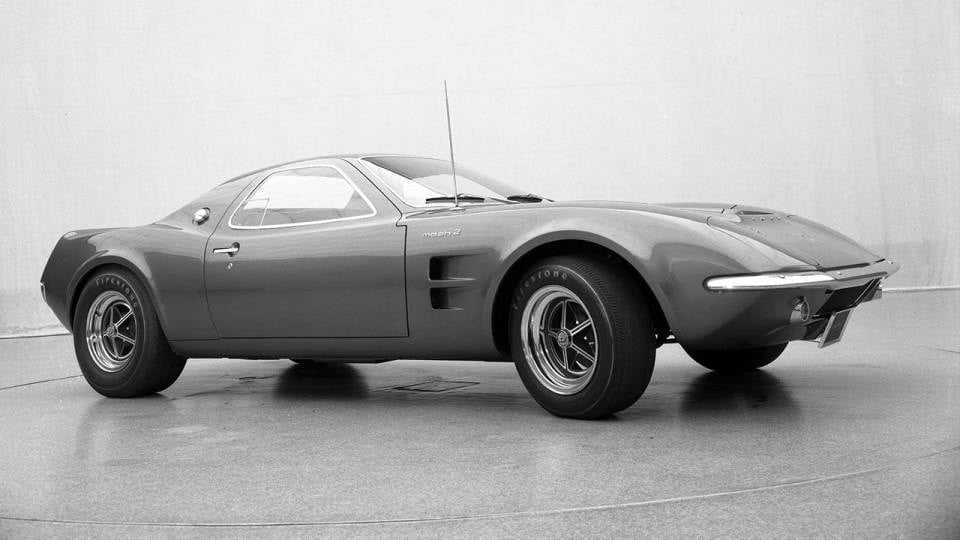 While so much of the recent news about Ford Mustangs has been focused on the 2015 redesign, we thought it might be fun to look back at what we think was one of the most unique Mustang designs in its 50+ year history – the Mach 2 Concept.
Despite the original Mustang being a major hit from its launch in mid-1964, that didn't stop Ford from thinking about future variants of the car. Designed by Gene Bordinat and built by the Ford Special Vehicles Group and Kar Kraft, the Mach 2 Concept was their attempt at a mid-engine version of the Mustang. The prototype, first shown at the 1967 Chicago Auto Show was thought to be a potential replacement for the Shelby Cobra.
Bearing more resemblance to a Corvette from the side than a Mustang, it had a 289 V8 which was mounted behind a two-seat passenger compartment – a complete break from the Mustang's front-engine, rear-wheel drive configuration. Despite its layout, the car still managed to have a long hood and short tail end with distinctive Mustang styling.
Since the car never made it beyond the auto show circuit, we have no idea it might have handled in comparison to the nose-heavy, tail-waggy Mustangs we all know and love. Nobody knows what ever happened to this one-of-a-kind Mach 2 prototype, but it sure would be an incredible find if Ford ever dug it out of storage.
Bonus image for making it this far down the page… Apparently, they crammed a full-size spare tire into the Mach 2's engine compartment. We're guessing that kept the tire nice and warm and sticky for extra grip.