Fiat 500 Abarth 695 Biposto: Fiat's Fastest 500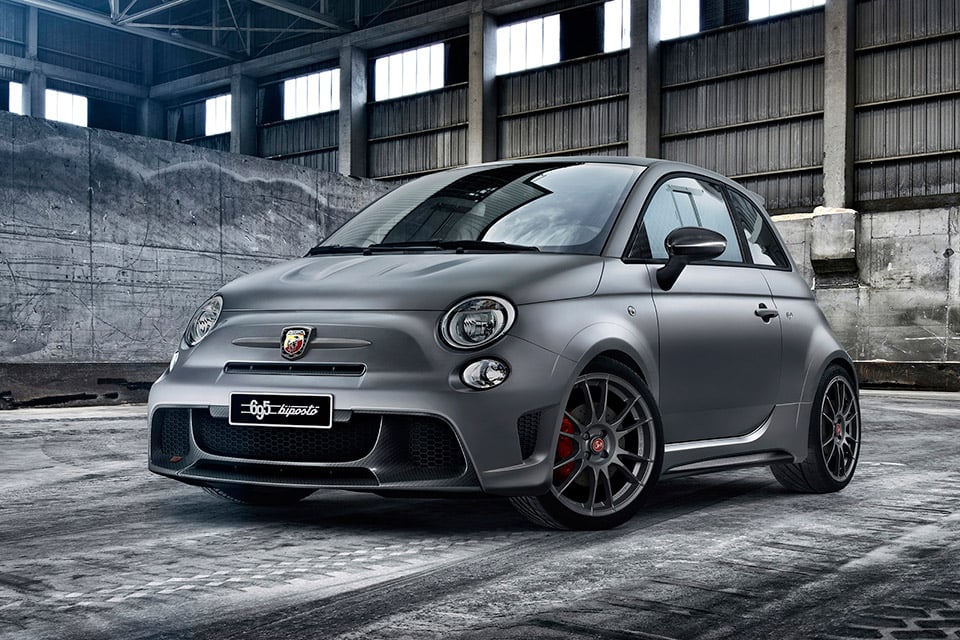 Fiat unveiled its latest Abarth creation at the 2014 Geneva Auto Show and it isn't subtle: in fact, it's the fastest street-legal Abarth ever made. The Abarth 695 biposto is made to commemorate the 50th anniversary of the original Abarth 695 and it is a worthy successor to the name. With 190hp pushed out of the car's tiny 1.4-liter T-Jet engine, the 695 biposto can go from 0 to 100 kmh (62mph) in just 5.9 seconds and has a top speed of 143 mph.
This quick two-seater was created with an eye towards the track and has race-inspired components throughout, including the gearbox with dog rings in lieu of synchros – for the first time on a road-going car in its category – and the fixed front windows with polycarbonate sliding panels. The race-inspired components continue with the front intercooler, Akrapovic exhaust system, Extreme Shox adjustable shock absorbers, MXL digital data logger, Abarth Corsa by Sabelt seats with 4-point seat belts, Brembo braking system, lightened 18-inch OZ rims and rear titanium roll bar by Poggipolini.
Outside, the car is painted in a new textured-effect Performance Grey color, as if the car were created straight from the road with titanium finishes for the hood trim, door handles and tailgate and rear handle. The two bumps on the hood are an homage to the classic 124 Abarth and done in aluminum to reduce weight.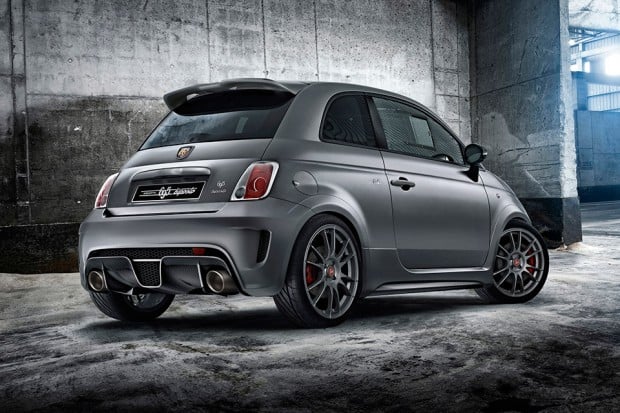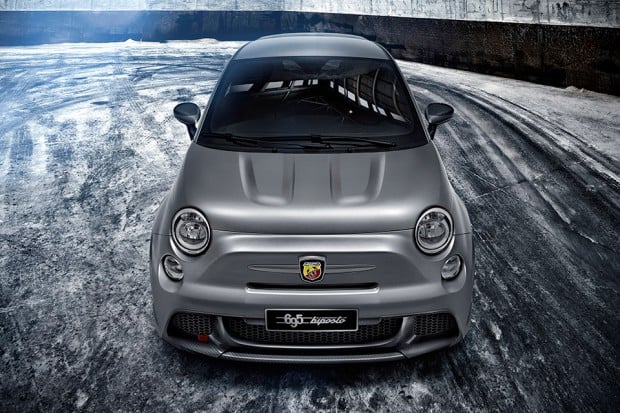 Inside, the car carries over the titanium access with the standard seats with a carbon shell, upholstery comprising electro-welded Alcantara and titanium-coloured leather with brand-new colours and finishes for an Abarth. There are no seats in the back; instead, Fiat finished the rear compartment with a lining in a technical material which, as with the bodywork, recalls the color and texture of asphalt and an "anti intrusion" net for securing luggage.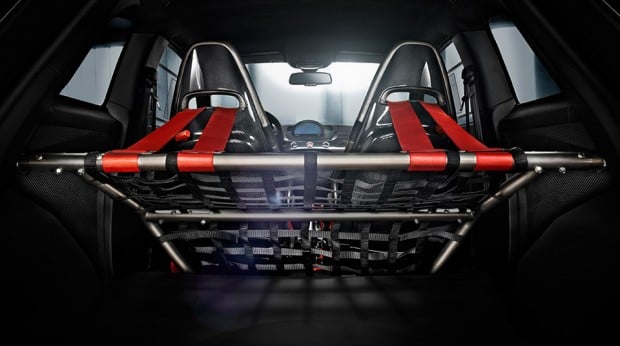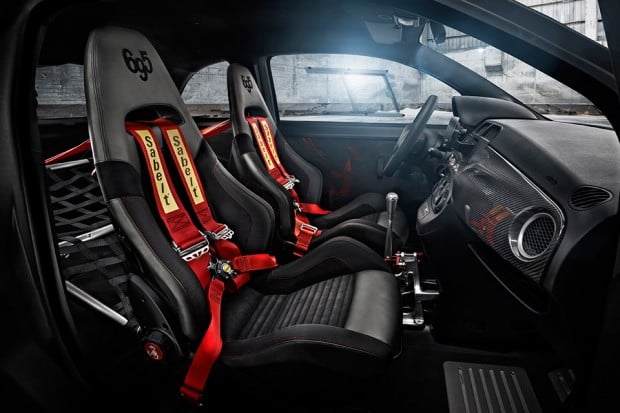 With all the tuning and new materials, Fiat has the car down to just 2,198 pounds. This thing is like a miniature bulldog that'll bite you in the rear if you don't watch it closely. Fiat hasn't announced anything regarding pricing or availability, but we look forward to seeing one on the track or zipping down the road as a grey blur.