Subaru Viziv 2 Concept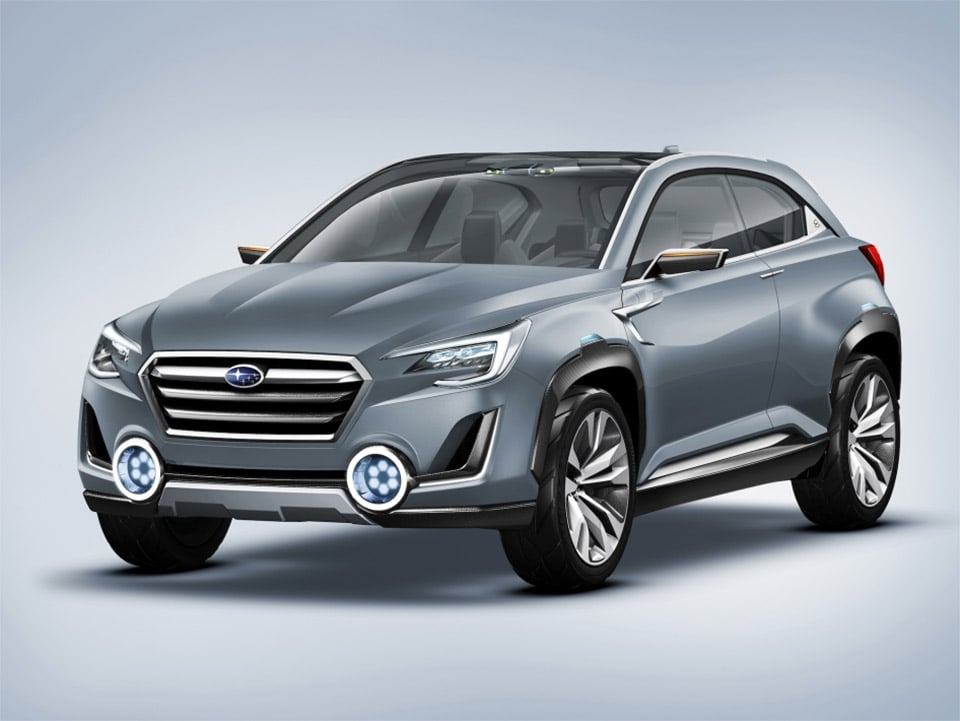 Subaru showed off their latest concept 4-door SUV at the 2014 Geneva Motor Show. Dubbed the "Viziv 2", the concept is designed with a plug-in hybrid drivetrain using a 1.6-liter turbocharged engine combined with one front and two rear electric motors and all-wheel drive system.
The Viziv 2 also shows off unique front and rear lighting, which to us resemble some sort of sci-fi propulsion device – can this thing hit warp speed? Probably not. Inside, the world of the future is at your fingertips, with yellow accents throughout and lots of angular details. And you can access the interior with ease, with the front doors opening upwards and the rear doors sliding back, though Subaru has provided no images showing how those look.