eBay Find: 1955 Hudson Metropolitan
amc | auctions | ebay | hudson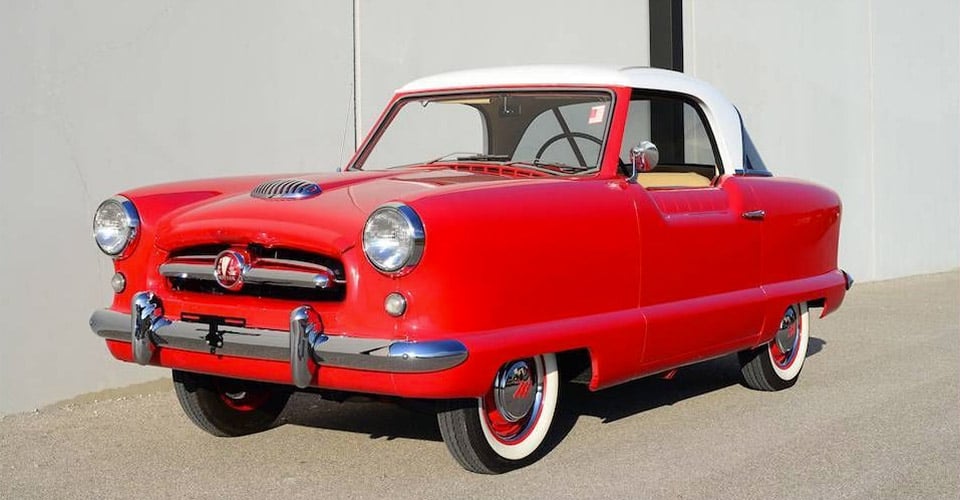 On one of our regular jaunts through the aisles of eBay Motors, we came across this neat little car which is perfect for those looking for a classic that won't take up too much room in the garage. This 1955 Hudson Metropolitan has been lovingly restored to its original glory and is now up for auction.
Originally designed by Nash, and then later sold under the Hudson brand after the 1954 merger to form the American Motor Company, this diminutive car was a true 2+2 coupe – that is you probably can't fit much more than your dog or a little kid in the back seat. This Generation II model is powered by a tiny Austin A40 1,200cc inline-4 engine, shifted with a good old 3-speed manual gearbox, and has a proper metal hood scoop to help airflow.
This specimen appears to be in show-ready condition, with just 9,320 original miles. Asking price is $35,900(USD), but the seller is accepting offers.