Gumpert Returns with the Explosion Sports Coupe
gumpert | March 10, 2014
---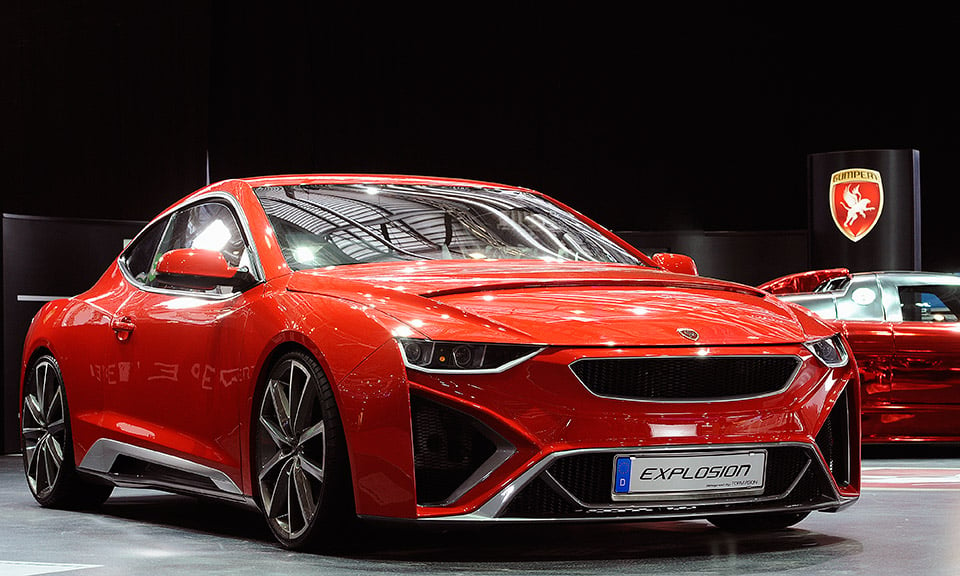 German car manufacturer Gumpert Sportwagenmanufaktur GmbH is a car company that most of us thought was no longer. But Gumpert has returned and continues on, showing off its dramatically named Gumpert Explosion at the 2014 Geneva Motor Show. With this two-seater sports car, founder Roland Gumpert created a car that his critics think is madness. The four-wheel drive, 420hp car can speed from 0 to 100kmh (62mph) in under 3.0 seconds.
The car is built with one purpose in mind: to provide the the thrill of driving with positive and negative acceleration values otherwise seen only in the confines of racing sport. The Explosion somehow pushes out its 420 horsepower and 383 lb-ft. of torque from a small 2.0-liter engine and top speed is thought to be greater than 186mph.
Prices begin at $144,000(USD), so you'll have a lot of other very fast cars to choose from in this range, though not too many of them can accelerate quite as quickly as the Explosion is claimed to do.