SEAT Leon CUPRA 280 Sets Nürburgring Record
SEAT has set a record lap at Nürburgring for front-wheel drive vehicles with its Leon CUPRA 280, a car that was just unveiled at the 2014 Geneva Motor Show. The Leon CUPRA 280 was fitted with SEAT's Performance Pack, with a 280 horsepower 2.0-liter engine, dual-clutch gearbox, Brembo brakes, 19-inch wheels wrapped in Michelin Pilot Sport Cup 2 tires.
It set an impressive lap time of 7:58.4. That's just three seconds slower than a BMW M5, and a hair faster than a Nissan Skyline GT-R R33. Its average speed was 96.3 mph, with a top speed of 150.4 mph on the Tiergarten section of the circuit.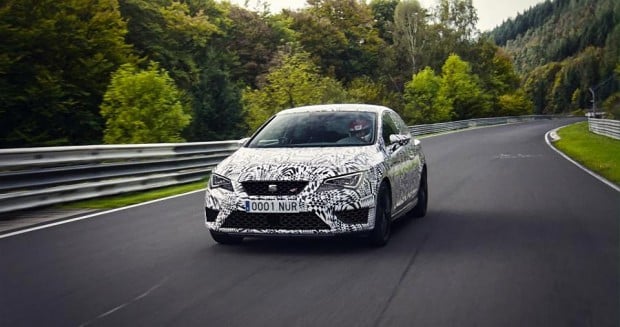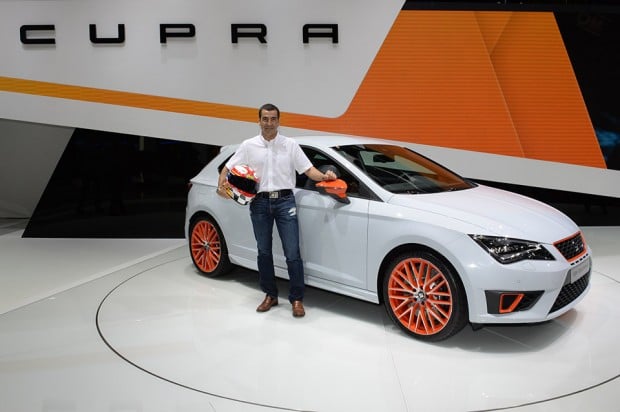 See the video of the complete record setting lap below. (They couldn't have run a squeegee across that window before he set off?)