Five Awesome Cars from Detroit Autorama 2014
car shows | detroit | hot rods | March 11, 2014
---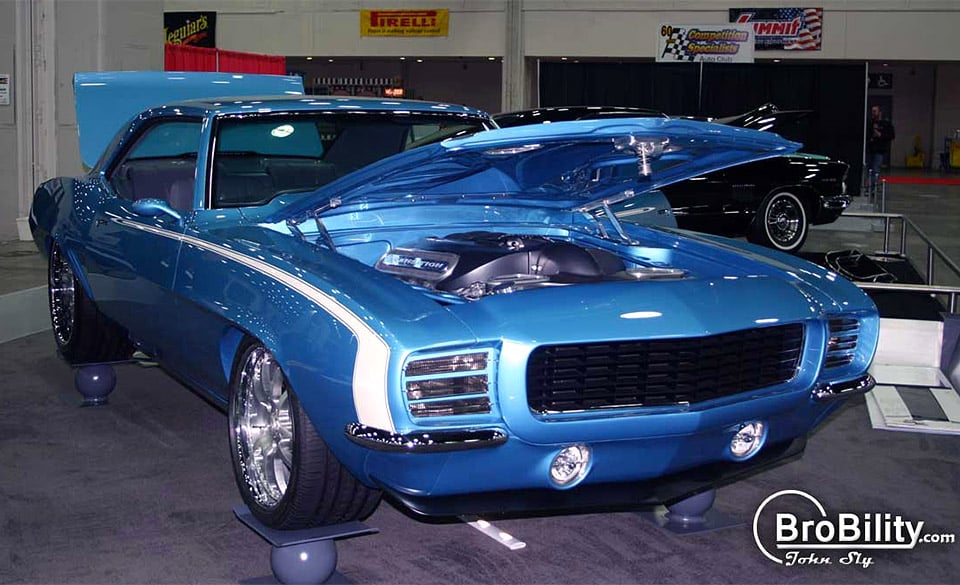 Detroit's big Autorama hot rod show just wrapped up this past weekend, and as usual, there were hundreds of awesome custom cars on display for the public to see. While we weren't able to attend this year, our friends over at Brobility managed to get some quality time on the show floor, and shared some images with us. Out of the numerous cars on display, we've picked out a few of our favorites.
Above is the gorgeous blue 1969 Camaro Pro Touring "Transition", built by A&R Restorations. We're also big fans of this sky blue 1932 Ford Roadster, by Crafty B Nostalgic Speed, which blends vintage styling with sleek brushed metal surfaces.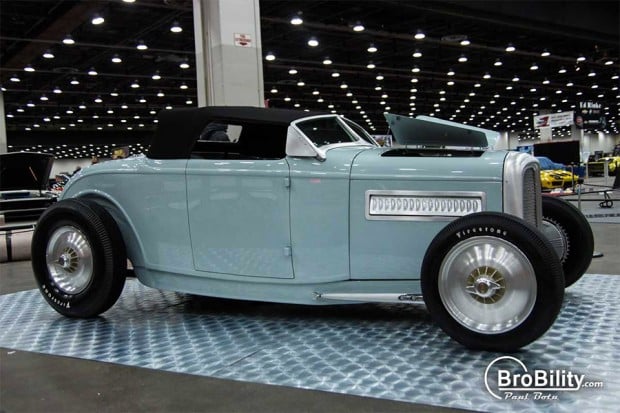 While we're not too sure about the salmon color (which apparently was an original color choice), this rare 1957 Dodge Custom Royal D-500 convertible is pretty spectacular. Heck, it should win the award for longest two-door if nothing else. Just check out those tailfins!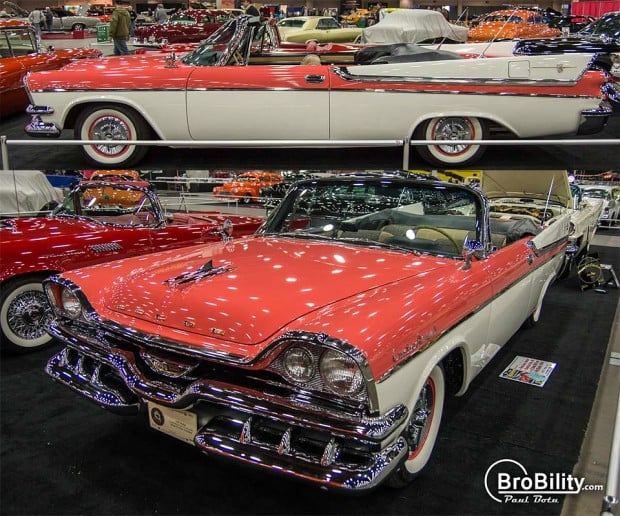 While it's not the typical entry for a Hot Rod show, we're partial to this shiny Lotus Turbo Esprit which dates back to 1986. Despite being a popular production color, this one stood out to us mostly because we're so used to seeing the Esprit in James Bond submarine white, and not candy apple red. We're also used to British license plates.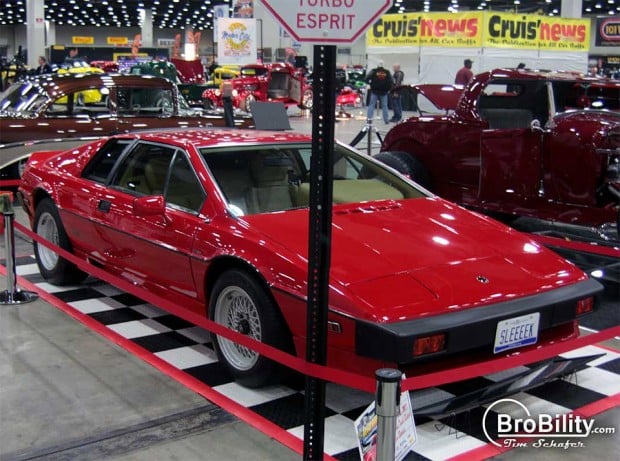 Last but not least, we've got this amazingly restored Bermuda Turquoise 1962 Chrysler 300 coupe, with its business-in-the-front, party-on-the-side looks.
If you'd like to see more cool cars from the 2014 Detroit Autorama show, head on over to Brobility to check out all of their galleries.