Grandfather Builds a Mini Lamborghini for Grandson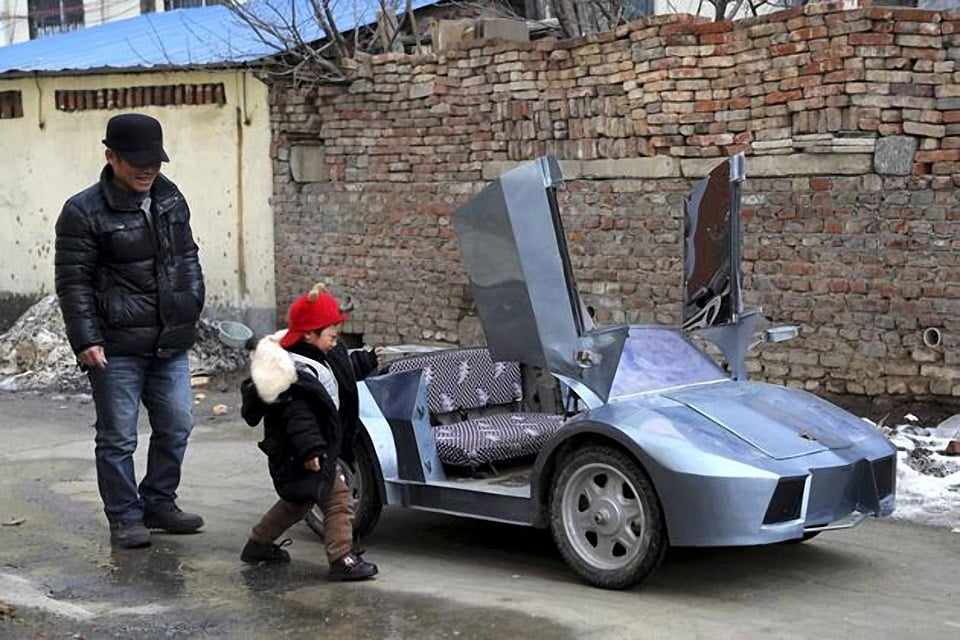 This 50-year-old farmer from the Chinese city of Zhengzhou is a better grandfather than you'll ever be. He built his grandson this mini replica Lamborghini from scrap metal.
The car has an electric motor that can run for 35 miles between charges as speeds up to 26 mph, rear-view mirrors, a stereo system and can even go in reverse. The granddad, Guo, spent six months and about $820 building what may be the best Lamborghini convertible in rural China. Other than the cost, we're not sure why the farmer didn't save himself six months of work and spring for the mini $27,000 Aston Martin DB Convertible.
)
Images courtesy of Reuters/China Daily.