Sbarro Espera ES-13 Flèche Rouge Design Concept
sbarro | March 12, 2014
---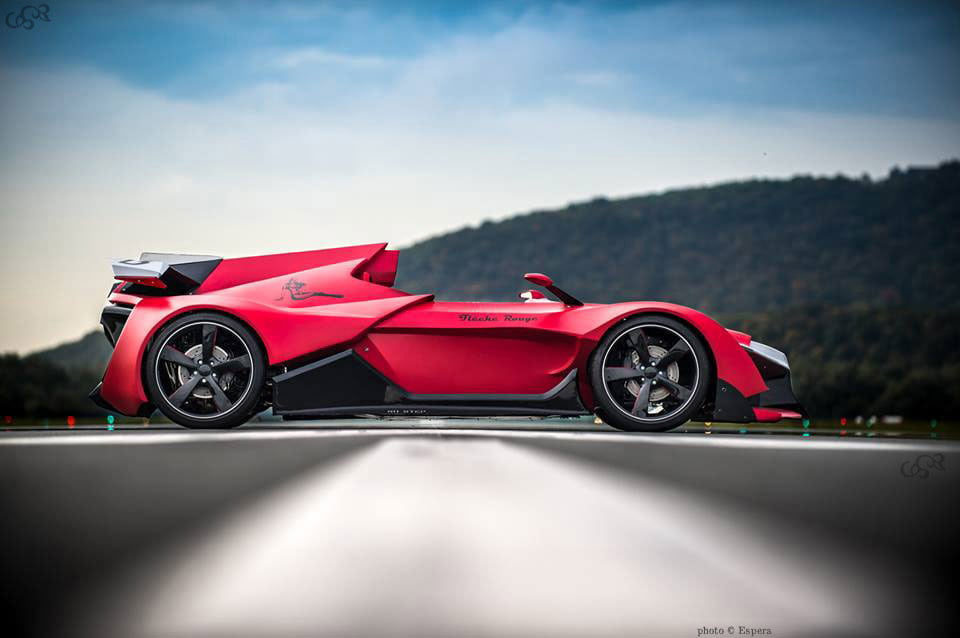 The Sbarro Espera ES-13 Flèche Rouge was one of the more interesting pure concept cars on display at the 2014 Geneva Motor Show. The car was designed by students from the 2012-2013 design program at the Espera Sbarro Montbéliard design school, located in France.
The "Red Arrow" is a stunning open top two-seater. The car is styled along the lines of a Le Mans 24-Hour racer and is powered by a mid-engine, 156hp 1.6-liter turbocharged 4-cylinder engine from the Citroen DS3. This lightweight car comes in a just 1,984 pounds, which likely means it's not only quick by very agile.
And no, it has nothing to do with that Sbarro.