Caterham Seven 160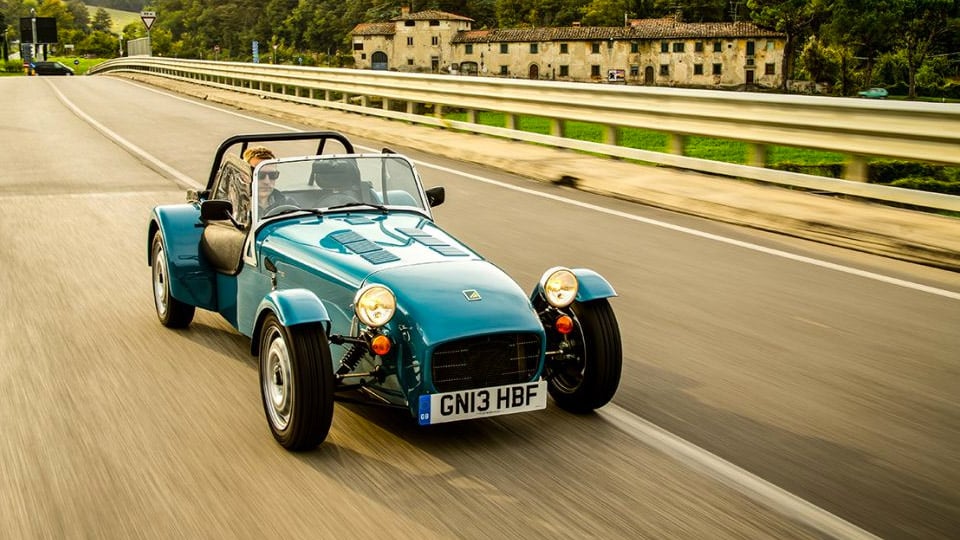 While it's only got an 81 horsepower engine, this little retro roadster looks like great fun, and it won't cost you an arm and a leg. The least expensive Caterham ever made, the Seven 160 is all about the purity of driving.
The two-seater is powered by a a 660cc turbocharged Suzuki 3-cylinder engine, and can go from 0-to-60 in 6.5 seconds, in part due to its ridiculously light 1080 pound curb weight. It's designed for handling enjoyment, and not driving at crazy speeds. In fact, its top speed is just 100mph. But that doesn't stop it from being a blast to drive. The car rides on 14″ steel wheels, which take inexpensive skinny tires, and has a live rear axle. It's extremely austere in terms of bells and whistles. Even carpeting and heat are add-ons. But that's okay. This car is all about enjoying open-air driving.
It's sold in partially-assembled kit form, and can be put together by a novice using basic tools in about 60 to 70 hours. Pricing for the Caterham Seven 160 starts at £14,900 (~$25,000 USD).
And unlike other Caterhams, this one even has a windshield option! No bug goggles required!