Monster Energy to Go for World Record Car Jump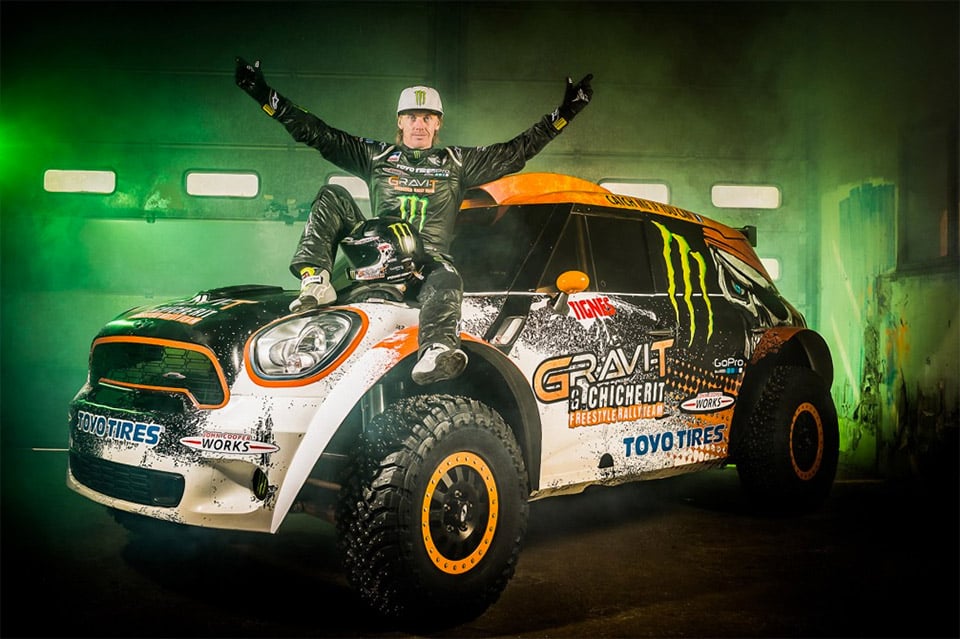 This Sunday, March 16, driver Guerlain Chicherit will drive his Monster Energy/Team Toyo MINI Countryman down a giant ramp in the French alpine town of Tignes in an attempt to set the world record for the longest ramp jump. Chicherit will be trying to top Tanner Foust's Hot Wheels 332-foot flight which was done on May 30, 2011.
Chicherit is no stranger to daredevil jumps, having completed a full backflip in a MINI just last year, also done in the village of Tignes, which also happens to be his home town.
In this case, Chicherit plans to travel 360 feet through the air in his specially built Monster Energy / Toyo Tires MINI. Follow Toyo Tires and and Chicherit on Twitter to see the results.