Color-Changing Plasti Dip Creates Chameleon Car
awesome | paint | March 16, 2014
---
A recent trend in car finishing is to coat entire vehicles in spray-on Plasti Dip. The guys at DipYourCar specialize in application tools and color additives for the rubberized coating, and are now showing off an incredible finish that can actually change colors as you walk around the car.
By adding in their Chameleon color pearls to liquid Plasti Dip, they're able to create a finish unlike any other you've ever seen. The pearls shown here adds shades of indigo, blue, purple, red, orange and yellow, but are available in a variety of hues.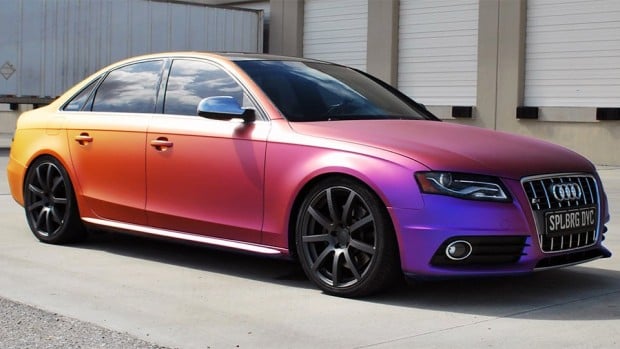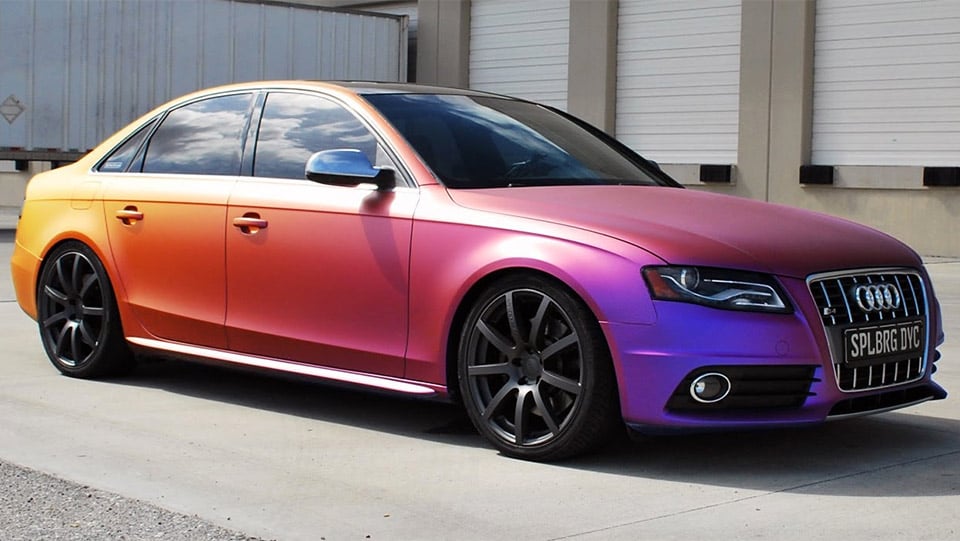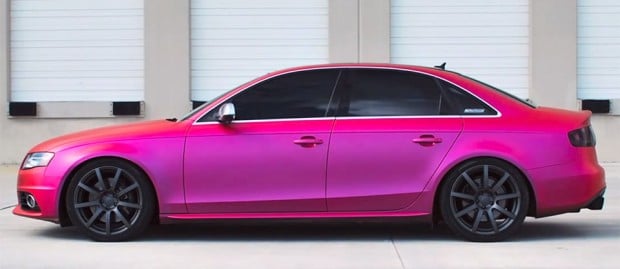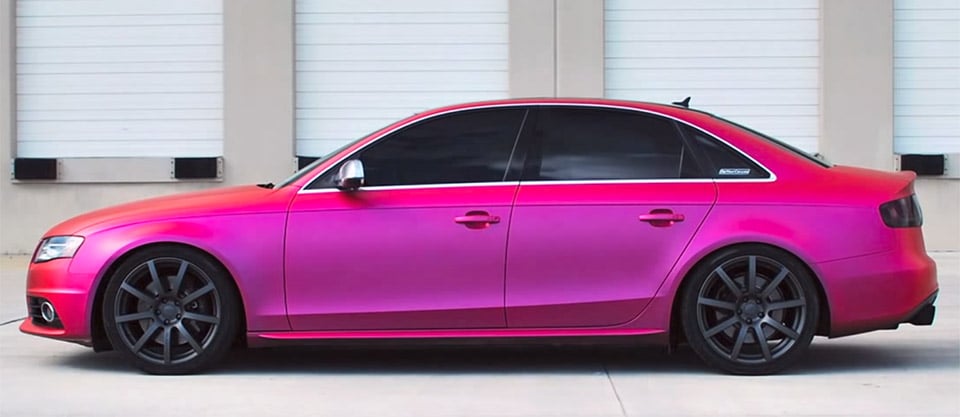 In this video, you'll learn a bit about how the finish is mixed and applied, but the best part is just seeing how the paint colors shift on the Audi S6 towards the end of the clip. If you're interested in just cutting to the chase, jump to 8:30.
We wonder how well Plasti Dip holds up as a car finish though, as it can be peeled off pretty easily, and might not do well if your car gets chipped by a pebble. On the plus side, you can readily change the color of your car without damaging its base finish or clear coat.