Mitsubishi Crowns Winner of Its Hypermiling Event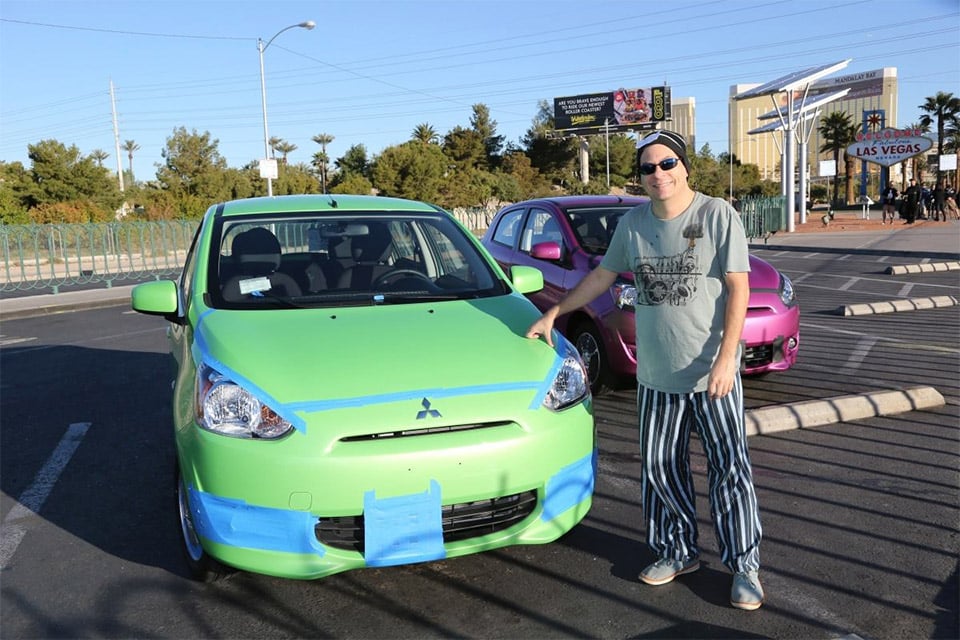 Mitsubishi Motors brought together members of the press and challenged them to maximize the mileage they could eke out of a Mitsubishi Mirage by making only very minor modifications to their cars from production form. It seems nearly every contestant in the Mitsubishi Motors Extreme MPG Hypermiling Challenge tried to optimize the car's aerodynamics by duct taping over gaps at the front of the car between the hood and the fenders and covering over some sections on their vehicle's front fascia.
As it turns out, About.com's Aaron Gold drove his strategically taped-up Mirage to a winning 74.1 mpg (the car is normally rated at 44 mpg highway). That's a pretty astounding increase in mileage thanks to $10 in tape and what was probably a very light and steady foot on the accelerator. Gold's win means Mitsubishi will be donating $1,500 to Aaron Gold's charity of choice:  the National Multiple Sclerosis Society. Well done, Aaron! We just wonder if it changed his driving style for the drive home.