eBay Find: 2010 Rossion Q1 Supercar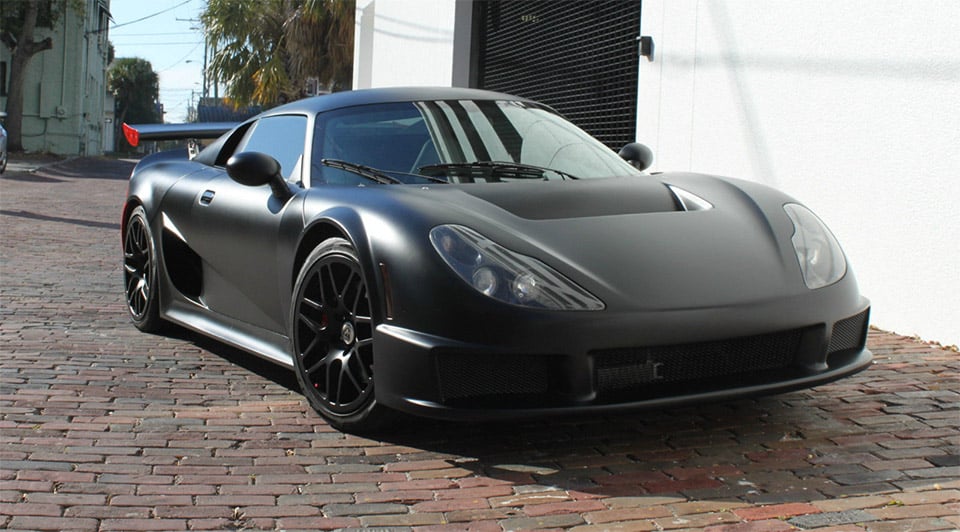 The Rossion Q1 is a car you won't see on the road very often – if ever. The car is built in Palm Beach, Florida and each is handcrafted at the Florida facility, then road-tested by the company President. The Q1 is designed on the Noble M400 platform, which was acquired by the owners of Rossion Automotive in 2007.
According to the eBay listing, this is a 2010 version of the car with 14,500 miles on the odometer. The Q1 comes with a mid-enging twin-turbocharged Ford Duratec V6 engine that generates 450hp which gives a Q1 a very fast 0-to-60 time of 3.1 seconds. The goal of the Q1 is to combine blistering performance with luxurious appointments. Clearly this car is very fast … you can judge the rest for yourself. Unfortunately, the listing is largely just boilerplate from the Rossion Automotive sales materials, so there's no way to determine the history of this vehicle or how it was driven and maintained. But it could be just the thing if you're looking for an affordable supercar for the track or to beat every other car in town from a stoplight.
Find it on eBay in Tampa, Florida with a Buy-It-Now price of $59,999.