Chicherit's World Record Jump Attempt Goes Wrong
Daredevil driver Guerlain Chicherit's attempt to set the world record for the longest ramp jump went horribly wrong when his Monster Energy/Team Toyo MINI Countryman went nose-first into the landing ramp and cartwheeled end-over-end to a stop. The attempted 360 foot jump would've set the world record and Chicherit is no stranger to that – he successfully completed a full backflip in a MINI just last year.
Here's another view of the world record attempt from the spectator stands:
As can be seen in the video, Chicherit's MINI had plenty of speed and distance coming off the ramp, but the car did not seem balanced in the air and the nose came down and caught on the ramp, causing the accident. Fortunately, Chicherit was able to extract himself from the car and, while badly banged up, seems to be doing well. He was in the hospital overnight, but tweeted this photo with the caption shown.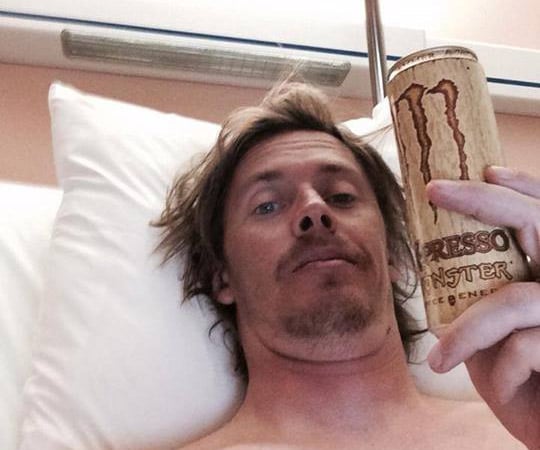 Cheers everybody !!! Thanks a lot for all your supports !!! 
I have to stay to the hospital for the night just for safety, I'm all ok !!!
"Success is not final, failure isn't fatal: it's the courage to continue that counts." – Churchill
We are glad to hear Guerlain is not badly hurt and wish him a speedy recovery and better luck with his next attempt!