Moncenisio Coach-Built Porsche Cayman S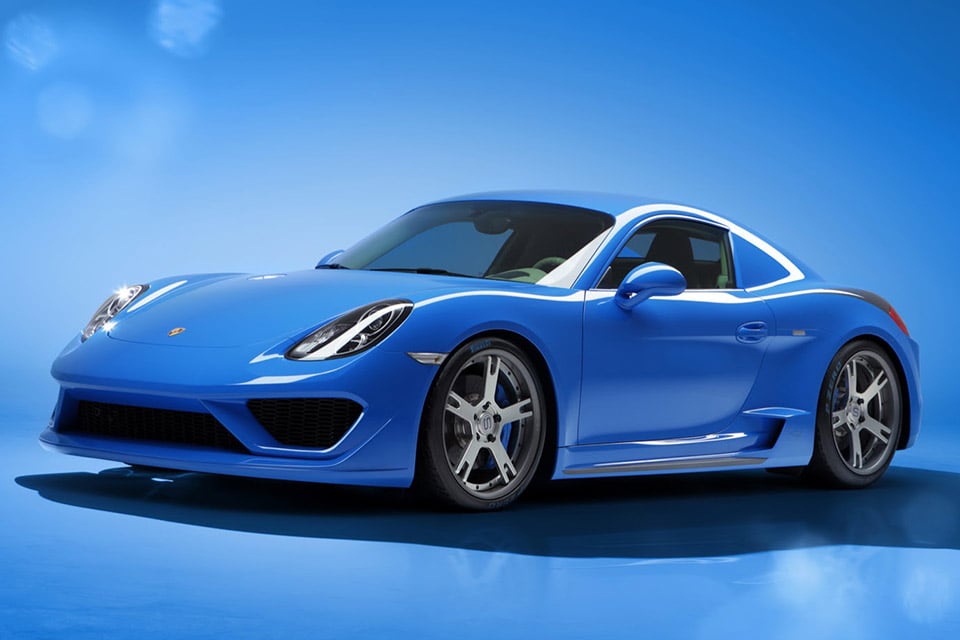 The limited-edition Moncenisio Porsche Cayman S is a beautiful coach-built vehicle from Studiotorino, an Italian company specializing in custom-built sports car bodies. Built on the Cayman S Type 981, the car maintains the technical characteristics of the car while completely reworking both the interior and exterior.
Studiotorino's transformation involves new body panels, a bespoke paint application, and a coachbuilt interior with new leather trim. Some of the changes to the exterior include a new hand-made aluminum fuel cap, new LED headlights, three-grid radiator ports, and new 20-inch aluminum wheels with engraved, hand-enameled center caps.
Transforming a Cayman S will cost €145,000 (~$200,000 USD) in addition to the cost of the Cayman S itself. The Moncenisio will be limited to just 19 numbered vehicles.
The first Moncenisio was built and dedicated to the father of Studiotorino's founder, Alfredo Stola and unveiled at the National Automobile of Turin on March 21.