Brabus 2014 Mercedes-Benz CLA45 AMG
amg | brabus | mercedes-benz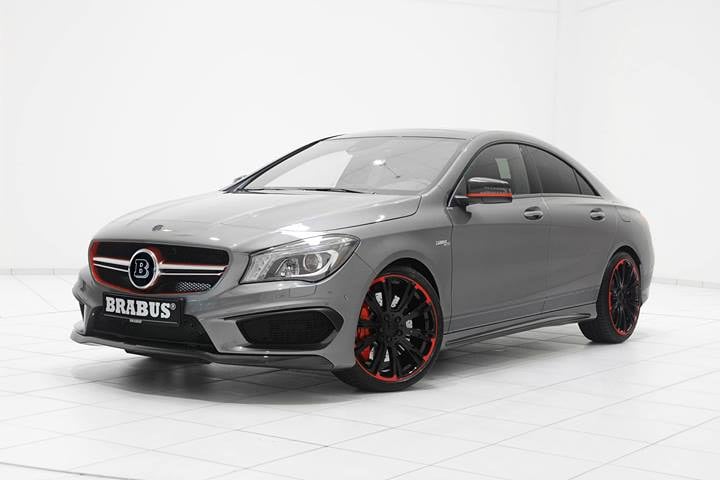 German after-market customizer, Brabus, specializes in tuning Mercedes-Benz and AMG cars. They recently took their hand to the all-new 355 horsepower Mercedes-Benz CLA45 AMG Coupe. The CLA45 is intended to be M-B's offering to younger buyers who may not be ready to step up to the more powerful CLS63 AMG.
Brabus reworks the CLA45 AMG with aggressive red accents, including a body kit with a roof-edge spoiler, a rear lip spoiler, mirror housings, and a new grille surround. The red accents are complemented by red-banded five-spoke 19-inch wheels. Brabus also goes under the hood and adds an additional 39 horsepower and 37 pound-feet of torque to the powerplant and buyers can choose to have the speed limiter raised to 168 mph. The new 0-to-60 mph time is expected to be 4.2 seconds, down from the CLA45 AMG's stock 4.4.
Customers may choose to bring the red accents to the interior as well and can even have new Alcantara finishes throughout. We like the new look brought to the CLA45 AMG by Brabus. We just wish Mercedes-Benz AMG would take a closer look at their styling and update it themselves to give the cars a bit more aggressive look on the road to better match the car's performance profile.