Lamborghini Rat Rod Concept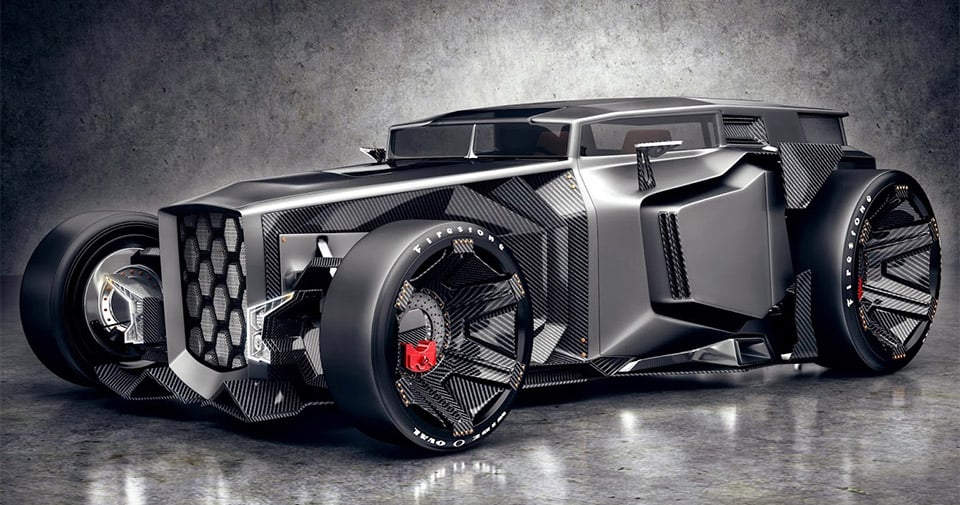 When somebody mentions "rat rod," it conjures images of rough-around-the-edges cars designed with simplicity and power in mind. You know, something like this. In the case of this concept design by Pawel Winsniewski and Jans Slapins, that couldn't be further from the truth.
The Lamborghini Rat Rod concept may follow the basic shape of the classic rat rod, but it features a modern, carbon fiber body with the sharp geometric angles we're used to seeing on Lambos. Under the hood, Pawel and Jans envision a twin-turbo small block V8, connected to a 6-speed sequential gearbox. Of particular note are the futuristic carbon fiber wheels which have a floating axle design and integrated disc brakes.
While it's doubtful that Lamborghini would ever consider such a vehicle, it's a really cool design for a custom car, Lambo name or not.