BMW CS Vintage Concept Recalls 1960s Design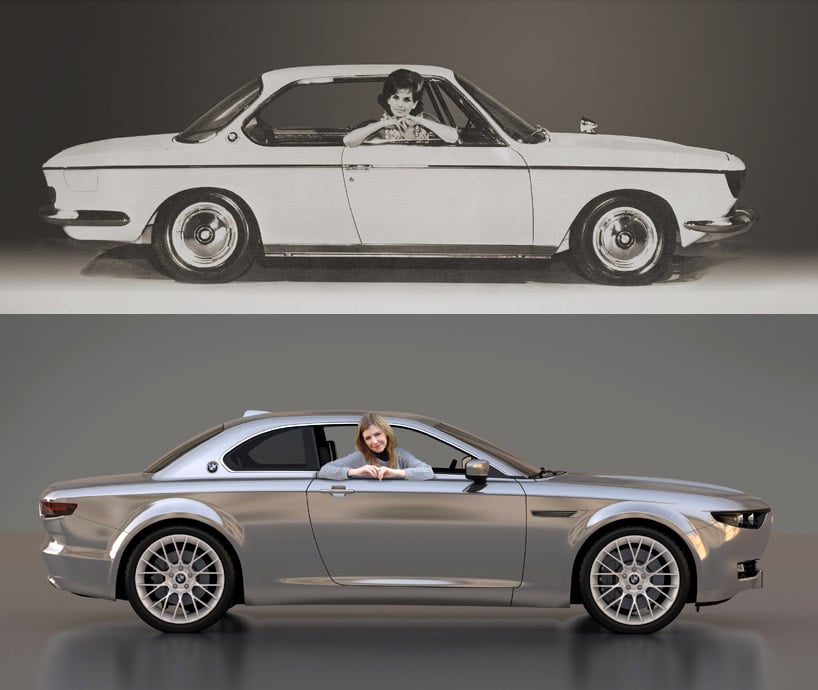 David Obendorfer created the BMW CS Vintage Concept as a tribute to Giovanni Michelotti who designed many important BMW and Triumph models in the 1960s including the 1968 BMW E9 series. Obendorfer specifically looked at two of the BMW models from the series, Michelotti's E9 and its predecessor, the 1965 BMW 2000 CS (E120 series).
Using the BMW 6 Series Coupe as a starting point, the CS Vintage Concept reflects many of the signature aspects of the Michelotti designs, like the older-style vertical "kidney" grille flanked by four smaller headlights and a large flat front end. Inside, the concept's four, round TFT displays on the driver's dash reflect the four round instruments of the BMW coupes of the 1960s.